Reading Time:
6
minutes
Check out our detailed guide on podcast networks which talks about how they work, advantages and disadvantages, how to join and how to start them, plus so much more!
When Kieran and I conceptualised Captivate, we had one very distinct goal: to empower the serious independent podcast creator with the education, support, and technical tools that they need to grow & monetise their audio influence in diverse and multiple ways.
As the podcasting industry grows, it's important to the Captivate team that serious creators and audio influencers like you can benefit from features that are often reserved for "big" podcasters, agencies and networks.
We don't believe that podcast creators like you should be restricted by a lack of access to diverse innovations that make it easier to grow and monetise your audio content. Nor do we believe in making you pay extra to access features that will help you to achieve those goals.
Instead, we obsessively focus on our core mission of giving you tools that no other podcasting platform will give you and instead of making you pay more for access to things or using antiquated pricing mechanics like file storage scaling, we make sure that you only scale in price when you scale your creator business.
Today, we continue that creator-first mission by launching our professional-grade podcast network features and by making them available to any podcast creator on any Captivate plan.
These are features that you simply cannot find anywhere else as an independent podcast creator & audio influencer without paying for "enterprise" level access.
Why We Built These Podcast Network Features
I believe that the future of podcasting belongs to the independent creator. As "big" podcasting moves towards being more media and IP focussed, where TV, movie, book and comic book licensing are considerations built into the conception of a podcast, the majority of the podcasting ecosystem continues to focus on a niche, engaged and loyal following that serves an intellectual, emotional or entertainment need for the listener.
More importantly, podcasting continues to bring to the fore the outstanding and talented indie creators who, as time and content progresses, become influencers in their space and must find multiple ways to satisfy their fans' desire for more of them.
As Captivate innovates to deliver more diverse ways of monetising a smaller, specialised audience for the independent podcast creator, it's important that you, the busy audio influencer, has world-class tools at your fingertips that help you to connect your influence to the different sub-types of fans that you nurture.
We've found that more and more independent podcast creators are looking for scalable ways to keep listeners within their content ecosystem across multiple podcasts and, until now, there was no easy way for every serious podcaster at any level to do that.
Create Your Own Independent Podcast Network with Captivate
What does this mean?
That you can start your own network or, as a production company or agency, run your client network from one place of reporting and cross-promotion.
A network is a series of podcasts grouped together within Captivate and whose performance can be collectively analysed using Captivate's IAB Tech Lab v2 certified analytics.
Each network can create a no-code network-level website using either an auto-generated Captivate URL or a custom domain name and the network website is powered by the same simple, yet highly customisable engine that creates your individual show websites.
As a growing network, you can add your entire team using Captivate's granular network-permissions system and credit each team member with the role(s) that they perform on each show using the built-in Podcast Taxonomy integration.
You also have the option to create a user facing Network Feed, visible within streaming services, which will expose listeners of one show to any other shows within your network.
Here's a video of the entire feature set:
Using Captivate's podcast network features empowers the serious independent podcast creator with more connected data, more cross-promotional opportunities and the option of creating one connected brand that spans multiple audio properties and content outlets.
As podcasters like you embrace their influence, Captivate innovates to support your growth & monetisation needs.
Introducing Cross-Promotional Feed Drops
Captivate has introduced a brand new, industry-first, innovative feed drop feature that allows for simple yet powerful cross-promotion of podcasts within your network.
Available to all Captivate podcasters, feed drops allow you to publish episodes of one podcast to the feeds of other podcasts in your network, complete with custom title overrides, custom publish dates and optional episode expiration dates.
How or why would I use podcast network feed drops?
As a serious independent creator, it's important to market your podcast(s) with as much strategy and measurable activity as possible.
As a creator with multiple podcasts, it has been hard, until today, to promote any number of your podcasts to the listeners of your other podcasts.
Some of the world's biggest podcast networks, including Wondery, "drop" trailers or episodes of their new shows or shows that they think will appeal to listeners of other shows into the feeds of those shows.
Just this week, Wondery "dropped" a promotional episode of "Dr. Death" into every other podcast that they run so that listeners of those other podcasts didn't just hear about "Dr. Death", but they could also experience it first-hand and without being forced to search for it in their podcast app.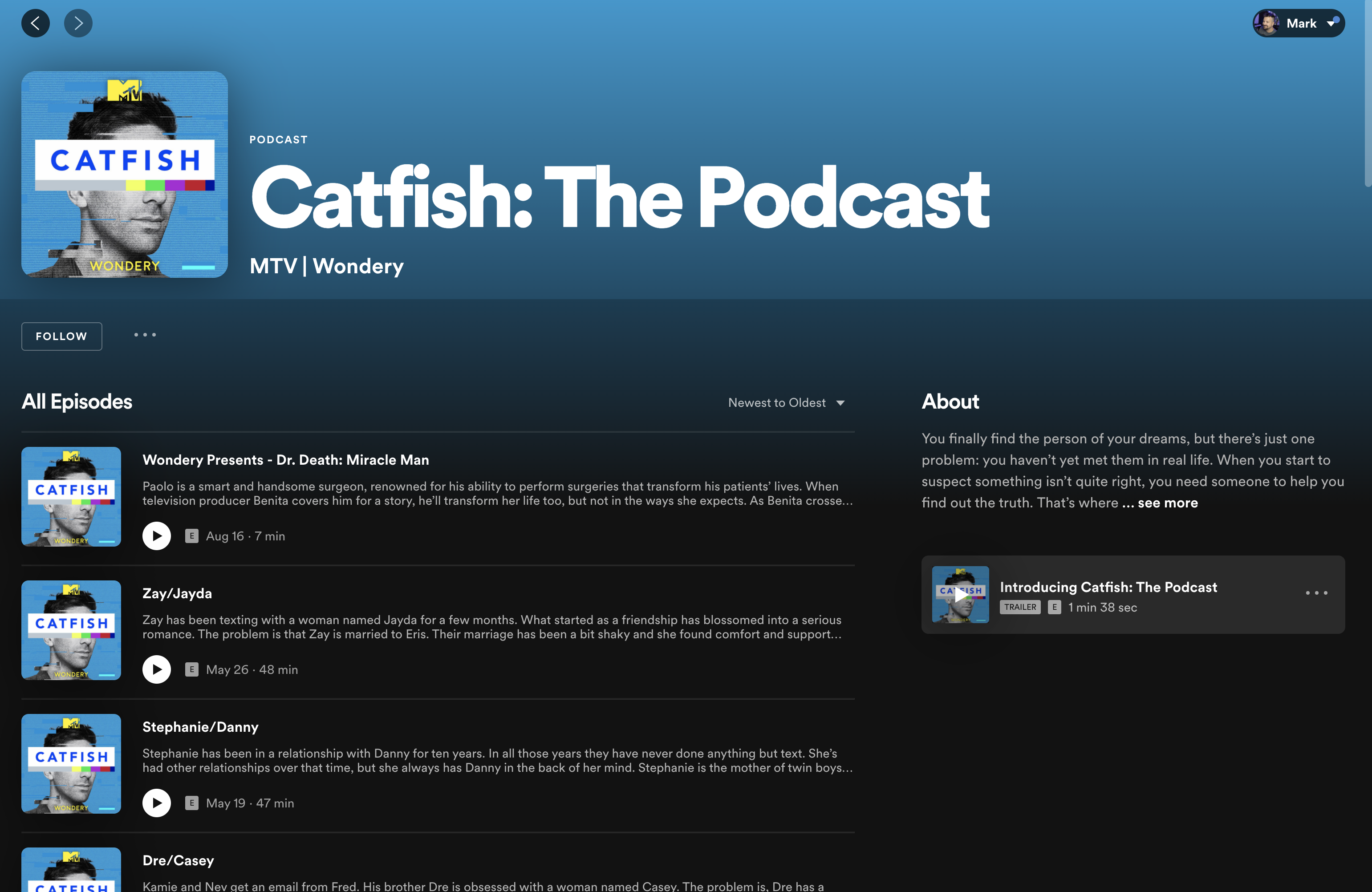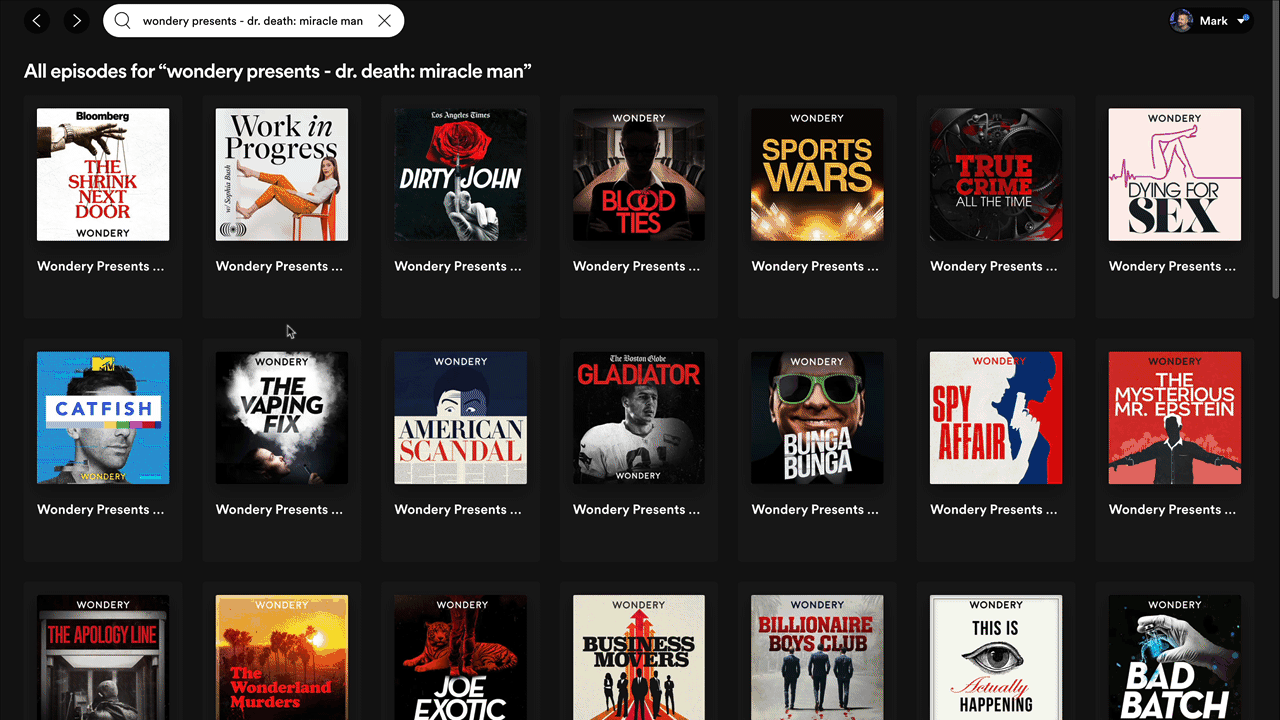 We all know that, if you're trying to build a podcast audience, guesting on other podcasts works. This is one great example of accessing people who already know about podcasts, how to consume them and why they're so enjoyable and that kind of podcast listener is the perfect target for your marketing efforts.
Feed drops access the same prospective listener by dropping content that listeners may like into a podcast that they're already engaged with.
As Captivate begins to rollout multiple, diverse monetisation options for the serious independent creator it's important that you not only have the ability to monetise feed drops across the wider Captivate network (coming soon) but that you can benefit from them within your own network right away.
Feed drops are perfect for new podcast launches where you may want to share a trailer across every podcast within your network, for publishing snippets of audio from one show to the feed of another (maybe you have a kickass interview you want people listening to your other shows to know about) and for periodically making people aware that your other shows exist for listeners to enjoy when they're looking for a new podcast.
How do Captivate podcast network feed drops work?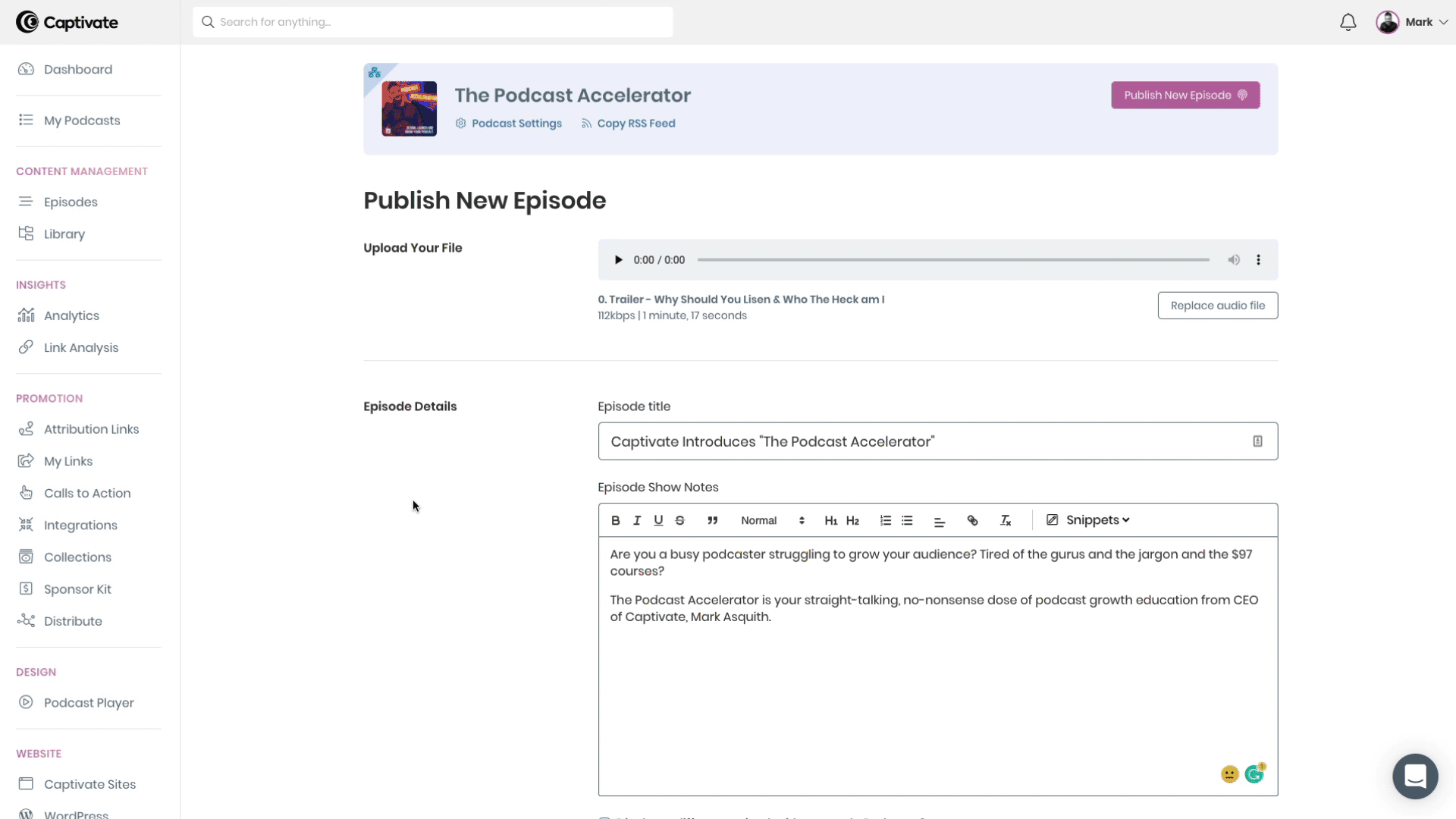 Publishing a feed drop using Captivate is easy:
Begin the episode publishing process as normal.
Under "Feed Drops", choose which shows you'd like to drop this episode into by switching each show on or choosing "Publish to all".
For advanced options for each show receiving the drop, click the three-dot ellipses and set an optional publish date (otherwise the drop happens at the same time that your episode is published), an optional expiration date and an optional episode title override.
Publish or schedule your episode as usual.
When your episode is published, it will drop into the feed of the other podcasts that you have chosen using the parameters that you have set.
If you have chosen an expiration date, the episode will be removed from the feed that you applied that expiration date to when that date arrives, otherwise, it will be there forever.
Do I get analytics on podcast cross-promotional feed drops?
Yes! We're tracking that data from launch and will be releasing the analytics interface for it over the next month, once we have gathered enough meaningful data for you to analyse.
You'll be able to see which feed drops are listened to within which shows and how they perform over time, allowing you to refine your marketing and continually optimise what you do within your network.
What is the pricing for Captivate's podcast network features?
It's important to understand that no features are restricted on any plan with Captivate. You can benefit from all of these new growth-focused features at any level.
Access to the features is for everyone, and as your podcast network scales, you can choose to flexibly change your Captivate plan to suit your needs.
The way that the podcast network features scale is similar to how our private podcasting feature-set scales, by giving you more on each plan. With networks, the scalability comes from how many podcasts you can have in your network.
We call these "Networked Podcasts".
You can create as many podcasts as you like using Captivate; how many podcasts you can network together depends on your plan:
Personal plan – 3 networked podcasts
Professional plan – 6 networked podcasts
Business plan – unlimited networked podcasts
Why did we structure the plans like this?
Because we want every podcaster to be able to create and build their own network. We carefully analysed our platform data to make sure that independent podcast creators at all stages of growth & monetisation would have exactly what they need to benefit from creating their own network.
As Captivate launches more and more monetisation features and continues to forge ahead as the home of serious podcast creators looking to build a loyal & engaged fanbase, we remain faithful to our promise of helping independent creators to access the innovations that will actively help them to grow & monetize their audience for the long-term.
Are you a serious indie podcaster looking for multiple and diverse ways to grow and monetise your audio influence?

Try Captivate's cross-promotional feed drops and complete network feature set free, for 7-days, now!
Ready to launch your podcast? Here's a complete guide on how to start a podcast, today.