Reading Time:
6
minutes
Podcast headphones are essential, but they don't have to break the bank. Let's take a look at the best headphones for podcasting for all price points and all needs, from your bedroom studio to field recording.
Why do you need headphones when recording podcasts?
Headphones are essential for podcasting – they allow you to listen closely to your audio and make sure that it's good quality for your listeners. Recording without headphones can lead to audio bleed, where your microphone picks up the sound coming out of the speakers as well as the sounds you actually want to record.
You can also hear more clearly with headphones: you'll be able to pick up on the sounds of a noisy road or ambient noise in your house and adapt your recording to it. Hearing your voice directly in your ears will also help with your microphone technique as you'll be able to reactively adjust your volume level.
Wired or wireless headphones?
Wired headphones plug into your laptop or recording device, while wireless headphones use Bluetooth to connect without being physically plugged in.
Generally, we would recommend opting for wired headphones if you can. The quality is just better for the price point – sound is easier to transmit through a wire than over Bluetooth – and you don't have to worry about batteries running out.
The only time we'd recommend using wireless headphones over a wired pair is if you're doing some field recording, such as interviews or a panel show. If you think wires will get in your way there, a Bluetooth pair will suit you better.
Best headphones for podcasting
Wired headphones
Budget: Audio-Technica MX20 US ($49) Audio-Technica MX20 UK (£49)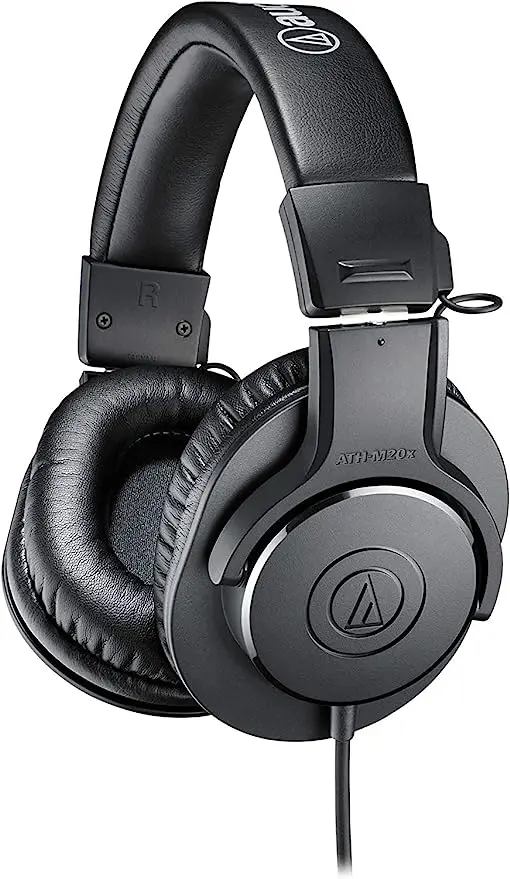 Great sound quality for the budget, the MX20s a real workhorse pair of headphones.
Main features:
Excellent sound isolation – circumaural design contours around the ears for excellent sound isolation in loud environments.
Lightweight design – easy to transport and comfortable to wear due to the soft padding and lightweight design.
Built for podcasters – these headphones and their features make them ideal for podcasters.
Mid-Range: Sony MDR7506 US ($98.45) Sony MDR7506 UK (£89)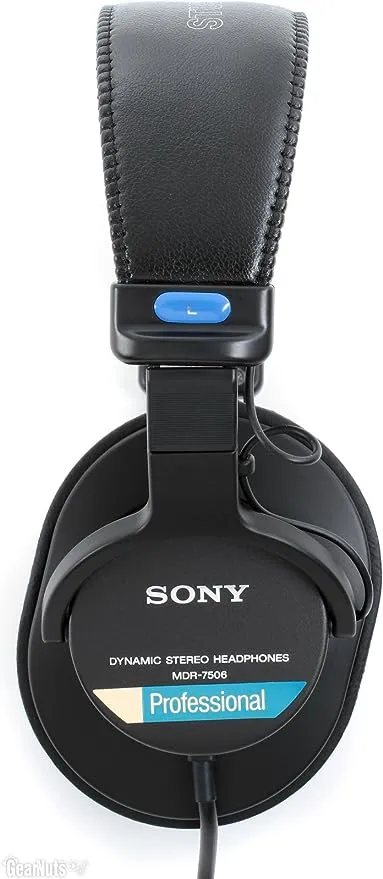 These Sony's offer professional quality audio for under 100 pounds – they're super durable, so look after them and you'll never have to buy another pair.
Main features:
Super durable – if you look after them these headphones will stand the test of time.
Reduce external noises – closed-ear design provides comfort and outstanding reduction of external noises.
Easy to transport – folds up for easy storage or travel in a provided soft case.
Premium: Shure SRH940 US ($299) Shure SRH940 UK (£225)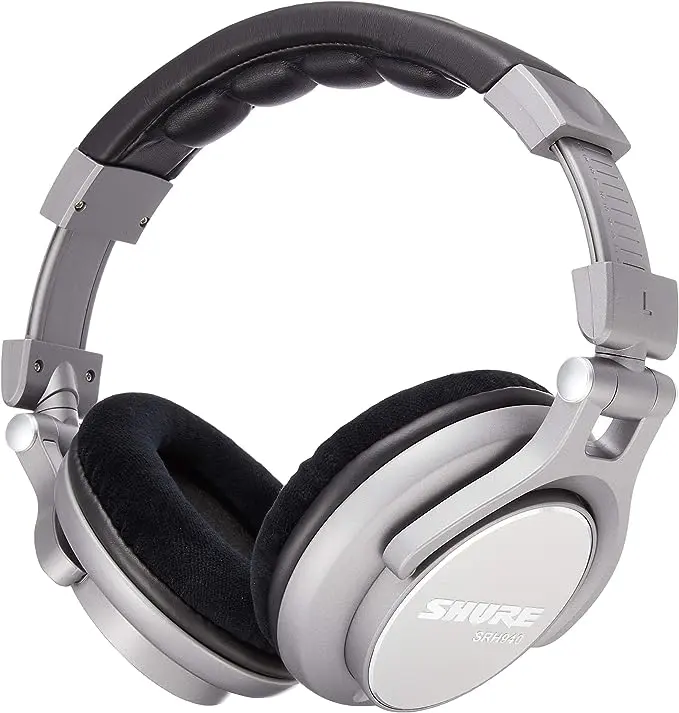 Delivering unbeatable sound quality at all frequencies along with super comfort, the SRH940s are the cream of the crop for wired headphones.
Main features:
Padded headband for comfort – padded headband offers superior comfort for extended wear.
Lightweight design – lightweight design folds flat for easy storage and portability.
Included two detachable cables – straight and coiled, plus a replacement set of velour ear pads to ensure product life.
Wireless headphones
Low Cost: Anker Soundcore Life Q20 US ($59.99) Anker Soundcore Life Q20 UK (£49.99)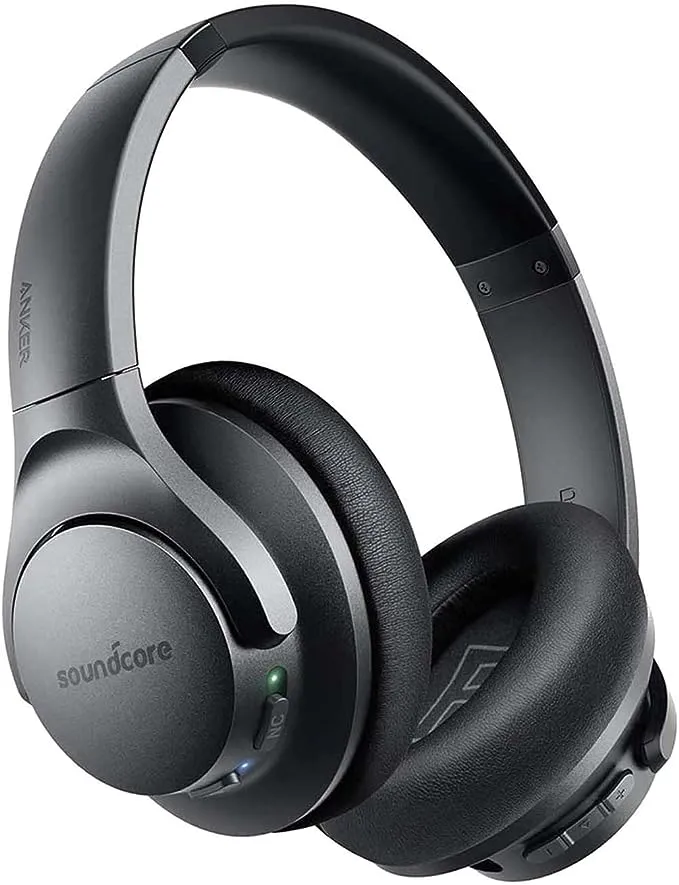 These headphones offer good sound quality and noise cancellation for their price, making them a budget-friendly choice for podcasters.
Main features:
HI-Res Audio – balanced mid-range tones and crystal-clear highs.
Keep podcasting for longer – battery life is around 30 hours and only takes 5 minutes to charge for 5 hours.
Comfort comes first – velvety soft foam ear pads and integrated soft leather gives you flexible comfort, and the headband's swivel joints make it easy to find the ideal position for your head shape.
Mid-range: Edifier W820BT US (£59.99) Edifier W820BT UK (£63.99)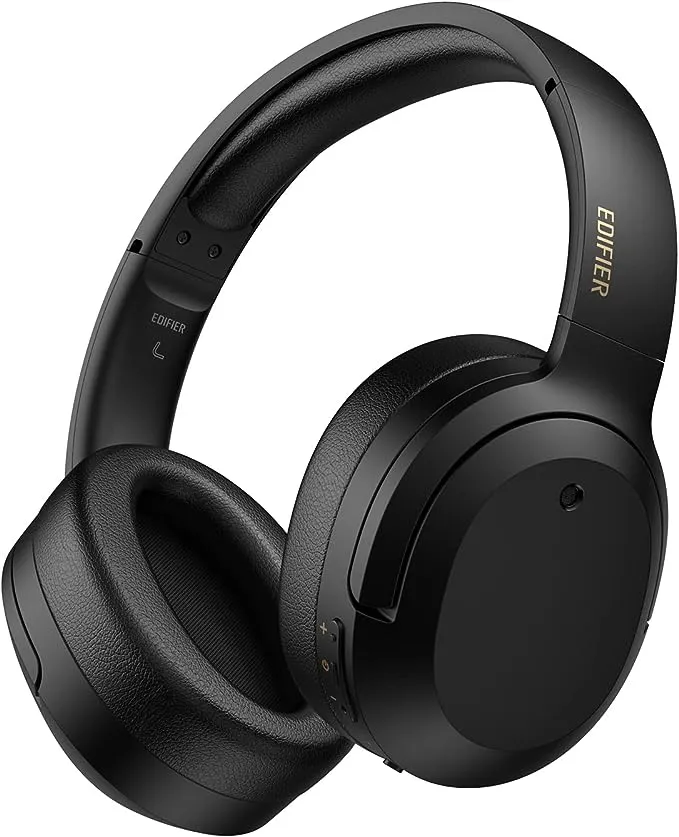 The W820BT offers a balanced sound profile and comfortable fit, as well as a battery that lasts up to 80 hours.
Main features:
Compact fold up design – take them anywhere, their fold up design makes them easy to carry in bags, suitcases and more.
80 hours battery life – dual batteries setup, playback time for up to 80 hrs.
Adjustable headband – flexible steel headband to find the perfect position for your head.
Premium: Sennheiser Momentum 3 Wireless US ($359.99) Sennheiser Momentum 3 Wireless UK (£369)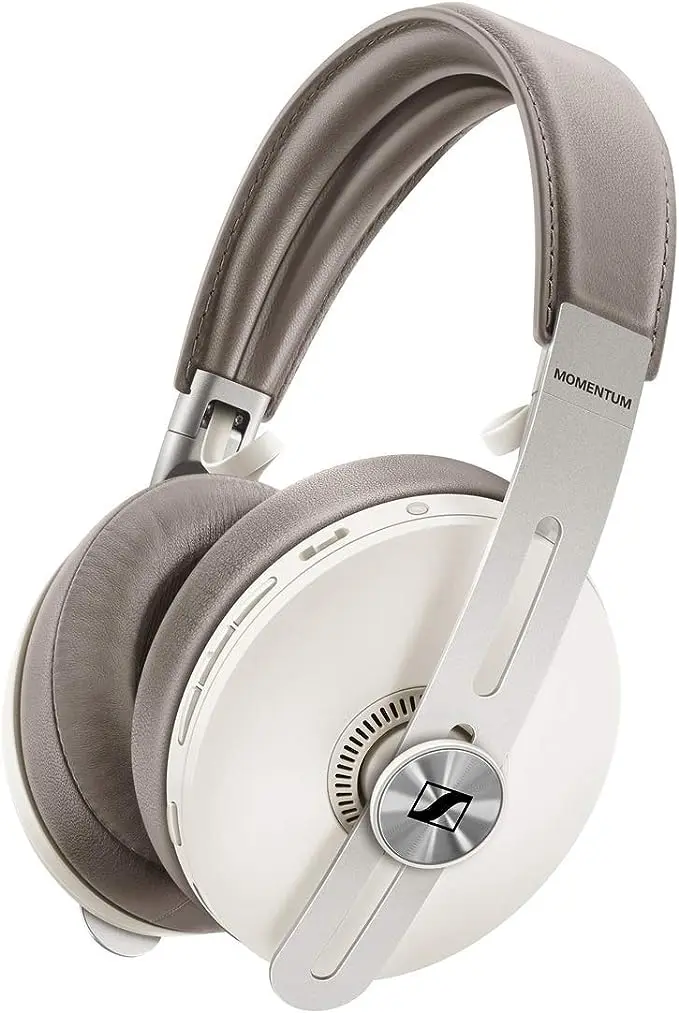 The Momentum 3 Wireless headphones are known for their premium sound quality and unmatched comfort, with 3 different options for noise cancellation based on your surroundings.
Main features:
Guaranteed comfort – soft ear pads and genuine leather padded headband guarantees long-wearing comfort.
Smart volume functionality – activate volume control at the touch of a button.
Smart tile tracking – never lose your headphones with smart tile tracking functionality.
Difference between budget and more expensive podcast headphones
Build Quality and Materials: Premium headphones often use better quality materials such as metal, genuine leather, and premium plastics. This makes them more durable and luxurious.
Budget headphones tend to be more lightweight or lower quality, which can affect their overall durability and long-term comfort.
Sound Quality: Premium headphones typically offer better sound quality and more refined audio profiles. They may have larger drivers, better tuning, and advanced sound-enhancing technologies.
Comfort and Ergonomics: Premium headphones often feature ergonomic designs with adjustable headbands and plush ear cushions – basically, they're more comfortable to wear for longer.
In-ear versus over-ear headphones
In-ear headphones, such as Airpods, are great for listening to podcasts or music while you're out for a walk or a run, but they're not so great for wearing while editing and recording.
Generally, they tend to sacrifice sound quality for portability, so unless you're recording while on the move, stick to over-ear headphones.
Noise-cancelling versus sound isolation
Noise cancelling headphones actually work by processing the sounds they're cancelling for you and inverting them back out – this can affect the audio you're recording, so it's best to opt for sound isolation instead. This just blocks out sounds rather than inverting them.
If you are using noise cancelling headphones, make sure to go for a pair that cancel the noise passively – this is where the outside noise is counteracted just through the actual components of the build, and won't negatively affect your audio.
Factors to consider when buying headphones
When purchasing headphones, there are a couple of things you need to be considering.
Budget: Your budget is perhaps the most important factor when buying headphones. Decent headphones are available at all price points – it's just about knowing which features matter to you and how to get the most for your money.
Your Needs as a Podcaster: Think about what you actually need them for. If you're going to be out and about recording and interviewing, wireless might be the way to go, or if you'll be primarily recording at home then you'll get better sound quality for your money with a wired pair.
Comfort: Comfort is crucial, especially given that you'll be wearing them for a while at a time. Look for headphones with adjustable headbands and well-padded ear cushions to avoid getting headphone fatigue.
Durability: If you're out on the go, you need a nice durable pair that will stand up to the odd bump or scrape. Consider build quality, materials used, and customer reviews regarding the headphones' longevity.
Recommended reading – Podcast Equipment Essentials for Beginners and Any Budget.
Podcast Headphones FAQs
Do I need special headphones for podcasting?
No, you don't need special headphones for podcasting – a good all-round pair will do just fine. Make sure you're considering what's most important for you – comfort, audio quality and budget are three important factors.
What is the difference between open back and closed back headphones?
Open-back headphones have perforated ear cups that allow air and sound to pass through, resulting in a more spacious and natural soundstage but with less isolation from external noise. Closed-back headphones feature sealed ear cups that provide better noise isolation and focus on delivering a more immersive and isolated listening experience.
Are Airpods good for podcasting?
If you already have a pair, Airpods will do just fine for podcasting. If you're choosing between Airpods and a pair of quality over ear headphones, go with the second option – you'll get more for your money.
Should you hear yourself when recording podcasts?
You should always be able to hear yourself when recording a podcast – they make it easier to edit as you can hear more clearly. This is why it's important to wear headphones when recording.
Can I use studio monitor speakers instead of headphones for podcasting?
Not really, no. The mic you're recording on will pick up the sounds from the speaker as you're recording them, leading to audio bleed and feedback.
What's the ideal impedance for podcasting headphones?
For podcasting, headphones with an impedance ranging from 32 to 80 ohms are generally considered ideal. This impedance range strikes a balance between being easily driven by a variety of devices (such as laptops, audio interfaces, or portable recorders) while still providing good audio quality and accuracy for monitoring and recording purposes.
What is headphone impedance?
Impedance is a specification indicating a headphone's resistance to electrical current – it basically shows compatibility with battery-powered devices such as smartphones. Essentially, impedance helps determine if your headphones can be effectively connected to and used with these devices.
Should I prioritize comfort or sound quality when choosing headphones?
That's entirely up to you, but provided you're not picking a crazily uncomfortable pair, you're better off prioritizing a better sound quality than some poor headphones with velvet ear cups.
Do I need to spend a lot of money on podcasting headphones?
No, you can pick up some great quality headphones for less than £50! Keep in mind what you want from your headphones, where you'll be using them and read reviews of like-minded podcasters.
Takeaway
Reading headphone reviews can get a bit overwhelming, but there's no need to be put off. You can get a great pair of headphones at all price points and to suit all needs – it's just about knowing what to look for.
Always consider your budget, where you'll be podcasting and how long you intend to wear the headphones when you're reading reviews – there'll be loads of podcasters who record in similar situations to you with some helpful tips.
What next?
If you're new to Captivate, sign up for a free trial, where you have access to the full platform (nothing is restricted), including our highly-rated human 24/7 support team.
Not yet started your podcast? Take our 45 second quiz, to identify the one blocker that is getting in your way, and we'll give you the next steps to overcome them!