Reading Time:
3
minutes
The streaming giant has just unveiled game changing new features designed to help discoverability and ease of use for those of you podcasting on YouTube. We'll continue to report on this story as more information comes out, so for now let's take a look at what's changed.
YouTube Podcasts can increase your podcast discoverability
You can now designate a playlist of your videos as a podcast, or create a new one from scratch. It's important to note that podcasts are created at playlist level, – a playlist is a podcast, and an individual video within that playlist is a podcast episode.
For a video to gain access to the new podcasting features, you must add it to a playlist designated as one. You do this during the upload flow of your video, from the Details page of the upload workflow.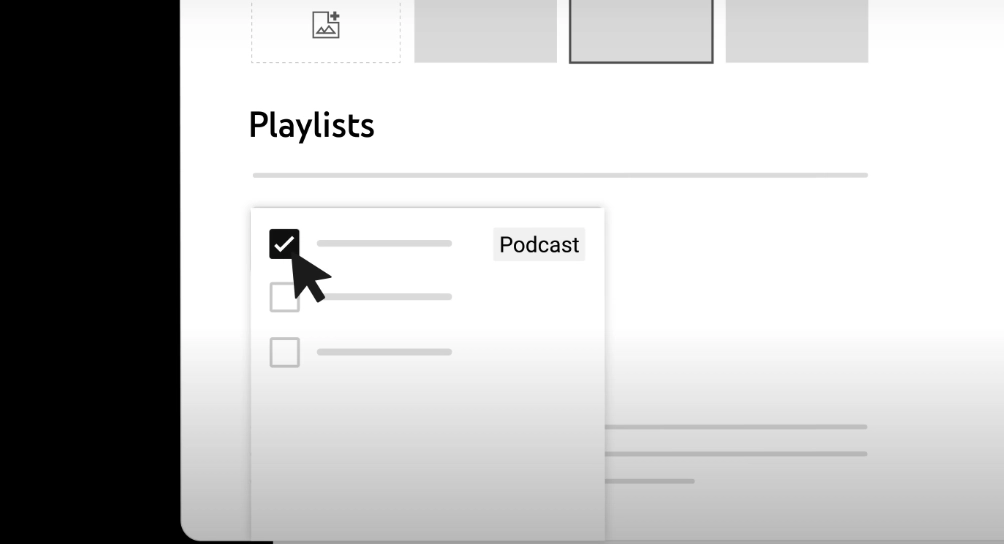 You then unlock podcasting features to be applied to that video, such as:
1. Podcast Badges
These denote the video as a podcast to viewers searching through YouTube.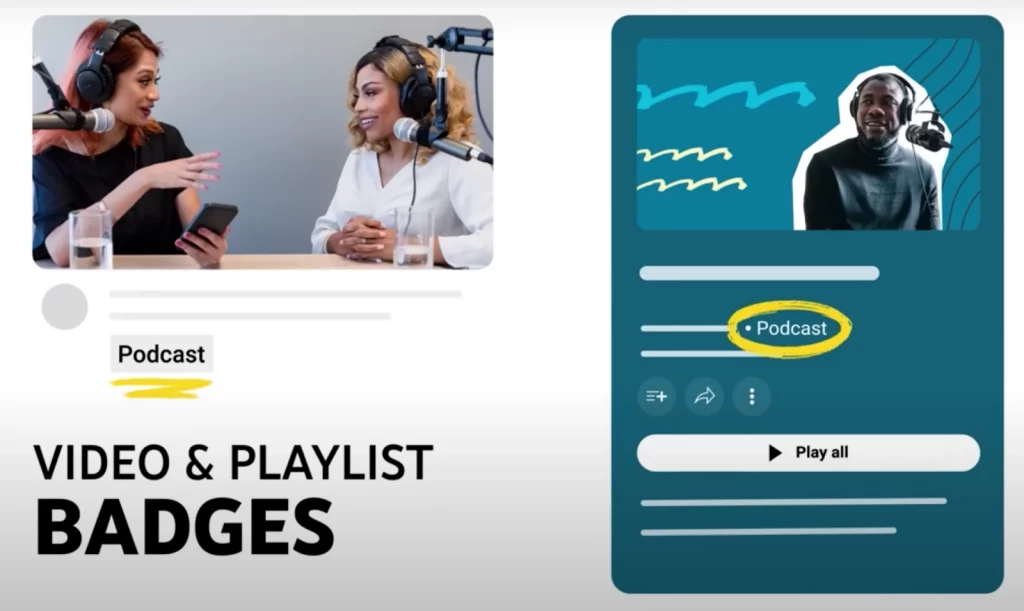 2. Official Search Cards
Professional looking assets to make your podcast more appealing.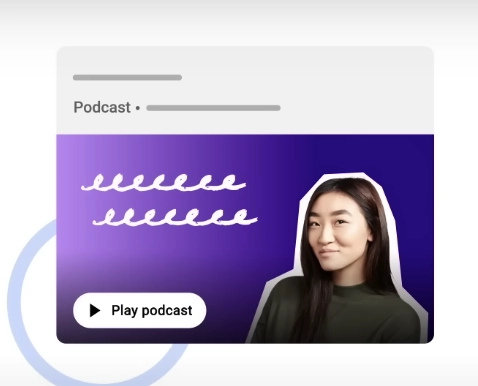 3. Podcast specific search results
Turning your YouTube videos into a podcast will increase discoverability across YouTube, according to the platform themselves.
As well as the across-the-board discoverability improvements described by YouTube, podcast playlists are put in front of a separate audience as well – namely, those looking specifically for podcasts on the platform.
Podcasts on YouTube Music get access to enhanced analytics
Podcast playlists also get some sweet new analytics, including aggregated analytics at playlist level. This means you can see things like estimated revenue and watch time across the whole podcast playlist.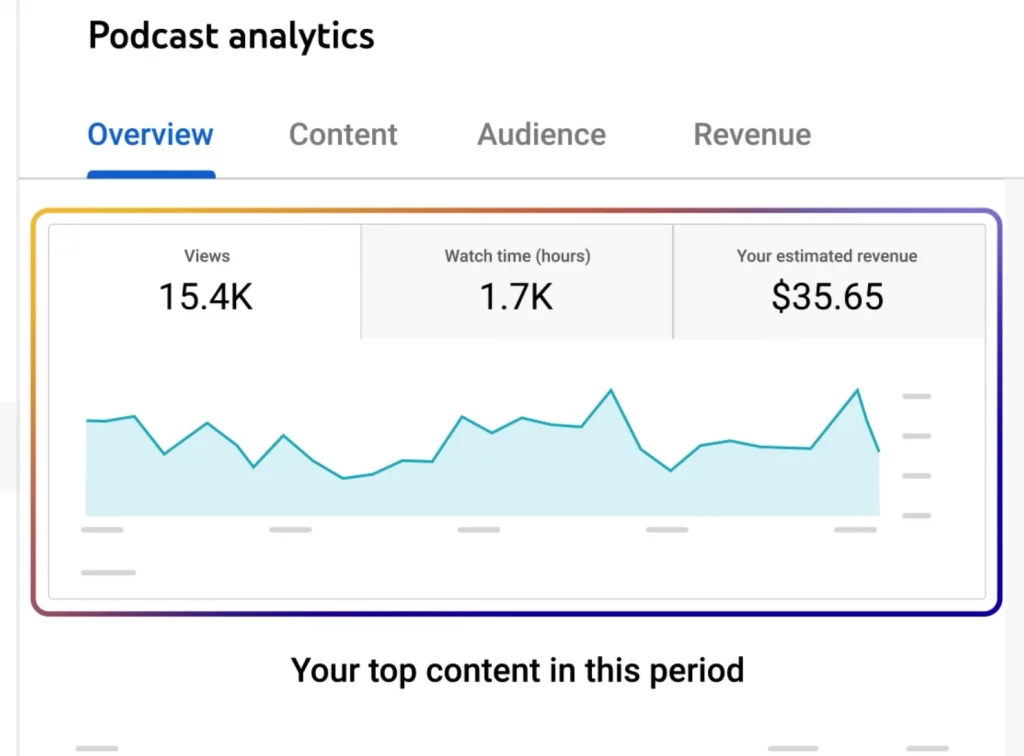 What Captivate's Danny thinks about the new features
We asked Danny Brown, Podcaster and Head of Podcaster Support & Experience, about the new features and he said, "Using the playlists feature to turn into podcasts is a neat move from YouTube, and makes it super easy to create. I don't really do "proper" videos (I use Audioship to upload my episodes with their artwork and show notes), and I had turned my two playlists into podcasts in minutes. In the week since I've done that, I've seen a 21% increase in traffic/listens to one podcast, and a 17% increase in the other. As I optimize the descriptions more, using TubeBuddy, I'm looking forward to that increasing and giving extra awareness to the podcasts."
Can I turn my YouTube channel into a podcast?
Not your channel as such, but you can now mark your playlists as podcasts. If someone is searching for a podcast on YouTube, your playlist will then be far more likely to reach them. The great thing about these new features is that they're easy to implement into your workflow, and it looks like you'll achieve some good results with pretty minimal effort!
Is it better to start a YouTube channel or a podcast?
Well, they're still very different things, and certainly not mutually exclusive. If you're starting a podcast, you still want it to be on Spotify, Apple, etc. – that's why you need a host like Captivate (sign up for a free trial).
If you're a YouTuber wanting to branch out into podcasting, these features are a great place to start increasing your discoverability, but only on YouTube itself, which is far from the dominant platform for podcasts. A 2020 study by Statista showed that Spotify and Apple have 25% and 20% market share, respectively – if you're not getting your show on there, you're really missing a trick.
Speaking to Digiday, a podcast executive said: "YouTube is a popular platform for podcast discoverability", but noted that YouTube will need to up it's retention game in order to keep podcast listeners from straying away from the platform to actually listen to the podcasts on other directories.
The executive went on to discuss the disparity in audience demographics between YouTube viewers and podcast listeners: "if you're trying to draw in people who are video watchers on YouTube and get them into podcasting, I don't know that they're going to have that same understanding. And they might see that lower quality and be a little bit put off by it".
All that to say – YouTube still has a way to go if it wants to really muscle in on the podcast scene, but these new features are certainly a step forward.
Does YouTube Music have other podcast features?
Another big boon for podcasters on YouTube is their live streaming capabilities. Podcast listeners love a good live stream – it's brilliant for making your listeners feel involved, engaging in the chat in real time and becoming part of the conversation. Anyone with a YouTube channel can start a live broadcast, and their real time moderation capabilities allow for a streamlined and easy experience.
What next?
As we get to spend more time with the new features, we'll be able to dig deeper into the features and produce more long form content on best practices, so stick around for those!
For now, try the YouTube podcasting features out and see if they work for you! It's important to note, these features are only applicable to you if the content you're designating as a podcast is owned by you – if not, the features won't be unlocked.