Reading Time:
2
minutes
Podcast piracy is on the rise. Earlier this week, Podnews broke the news about just how easy it is to copy a podcast and publish it on Anchor without the owner's permission.
Anchor's import process allows you to copy a public RSS feed, create an account and publish the pirated podcast without notifying the original podcast owner at any stage. Using Anchor, Podnews was able to obtain an RSS feed and submit the pirated podcast to other podcast platforms.
This obviously raises a lot of important questions over how podcast hosting platforms can best protect independent creators and preserve the integrity of podcasting as a medium.
Captivate was built from the very beginning to champion and advocate for independent podcasters and the podcasting industry. Everything we do – from achieving IAB Certification within months of launch to weekly feature releases like these – gives podcasters the freedom, tools and flexibility to experiment on a safe, secure platform.
So, this week, we've added an extra level to our current podcast import process to further safeguard against podcast piracy and preserve the integrity of your audio. On top of our usual notifications, you'll now be asked to verify your identity when you migrate your podcast to Captivate.
What Happens When You Import A Podcast on Captivate?
Our new import verification process works like this:
When you begin importing an RSS feed, Captivate will trigger a verification email to the address registered to the feed, letting you know that the import has started.
It will then give you the option to click a link and stop the import before it starts. If you choose this option, we will cancel the import and delete the show from our server, effectively blocking anyone from copying your podcast without your permission.
Thinking about migrating to Captivate from your current host? Learn more about our simple, secure import process with our step-by-step guides.
A Big Change to Captivate Insider!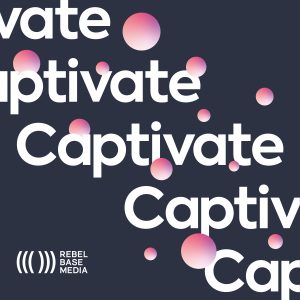 We've been releasing our podcast, Captivate Insider, for over a year now! At the moment, it's home to our weekly feature releases, but we think it could be more useful, engaging and a bit more exciting to listen to.
That's why we're making a change.
Captivate Insider will still highlight new weekly releases, but it will also shine a spotlight on our podcasters.
Each week, we'll invite voices from our community to talk about their individual stories, podcasting journeys and how they create, publish and market their shows. There'll also be a dedicated video interview over on our YouTube, hosted by Sam, our Head of Podcast Experience, and a chance to get your podcasting questions answered by the Captivate team!
Captivate Insider will relaunch on Thursday 5th November. Subscribe to get new episodes each week, and if you have a podcasting story to share or want to put a question to us, let us know either in the Facebook group or via support!