Reading Time:
5
minutes
Update: #Reviews4Good has finished for another year. Thank you to those who got involved and helped raise money for #ChefsForUkraine. Speaking with Podchaser and the amount raised for this year's initiative surpassed the previous years. This is amazing news to hear and we couldn't have done it without your support.
This year we are partners of Podchaser's #Reviews4Good initiative, which is back for a third year in a row.
Every review left on a podcast on Podchaser during April 2022, Podchaser will donate 25 cents to World Central Kitchen's #ChefsForUkraine efforts.
To support this important initiative we are matching donations Podchaser makes on Captivate hosted podcasts upto $1000.
Read on to find out more about #Reviews4Good, World Central Kitchen, #ChefsForUkraine and more importantly, how you can get involved.
What is the #Reviews4Good April 2022 initiative?
As mentioned, this is Podchaser's third year of #Reviews4Good, and they're aiming to make it their most impactful yet.
Every single review left on Podchaser during the month of April results in 25 cents donated to #ChefsForUkraine, which helps World Central Kitchen provide hot meals and support to those fleeing the war in Ukraine.
Every time a podcaster replies to a review of their show that donation is doubled to 50 cents. Never has there been a better time to share the love with your favourite podcasters and shows.
Podcast hosts Captivate, Libsyn, Buzzsprout and Spreaker are matching all Podchaser donations made for any podcasts that they host (capped at different amounts), and other companies in the podcasting industry such as Alitu, PlayerFM and Podkicker are matching all Podchaser donations across the board (again, capped at different amounts).
We asked Podchaser for a few words about the #Reviews4Good initiative, here's what they said:
Originally created as a response to the COVID pandemic, Podchaser launched its first-ever annual #Reviews4Good initiative in 2020. The aim was to help local communities that were disproportionally affected. Since then, #Reviews4Good has expanded to become an industry-wide event, featuring many great organizations working together to support a great cause, this year being World Central Kitchen's #ChefsForUkrain initiative. We're grateful that #Reviews4Good has expanded to become an annual industry-wide event, featuring many great organizations working together to support a great cause.
What is the #ChefsForUkraine initiative?
#ChefsForUkraine is a huge effort along the Ukrainian borders and in cities like Kyiv and Kharkiv delivering hot, nourishing meals and food for refugees affected by conflict in their country.
World Central Kitchen is nearing 300,000 meals delivered in Ukraine, providing a glimmer of hope to those most in need. Chef José strongly believes that food is the best way to show those in need that "someone, somewhere cares about them in their darkest hour".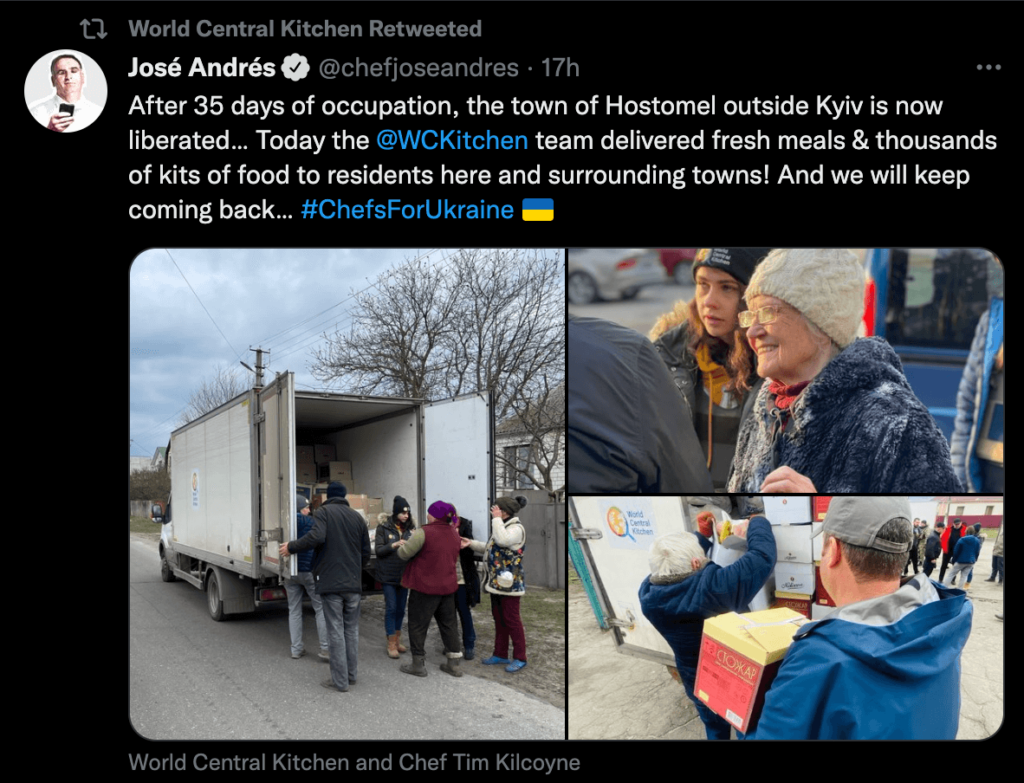 How to get involved with #Reviews4Good and support World Central Kitchen's #ChefsForUkraine
You can get involved if you listen and/or create podcasts. Here's how:
Podcast Listeners:
Search for a podcast on Podchaser
We're searching for the fantastic Murder, She Told, hosted by Captivate.

Give it a rating

5 stars from us, of course!
Make sure you verify your account
Verifying your account ensures that the review is public, so that podcast creators can respond and the donation amount gets doubled.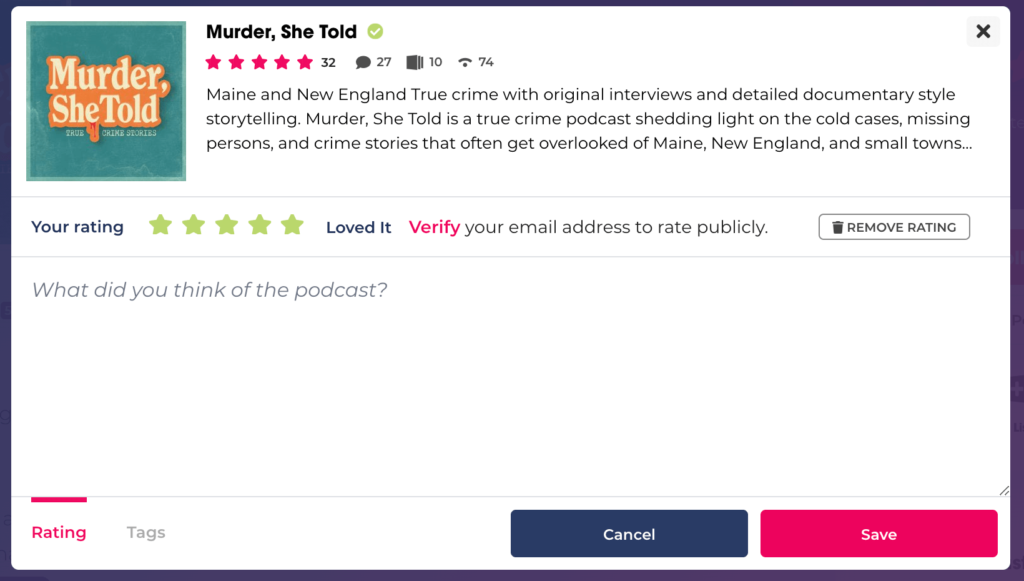 Leave a personal review.
Once your account is verified, leave a personal message to show how much you love the show, and then click save.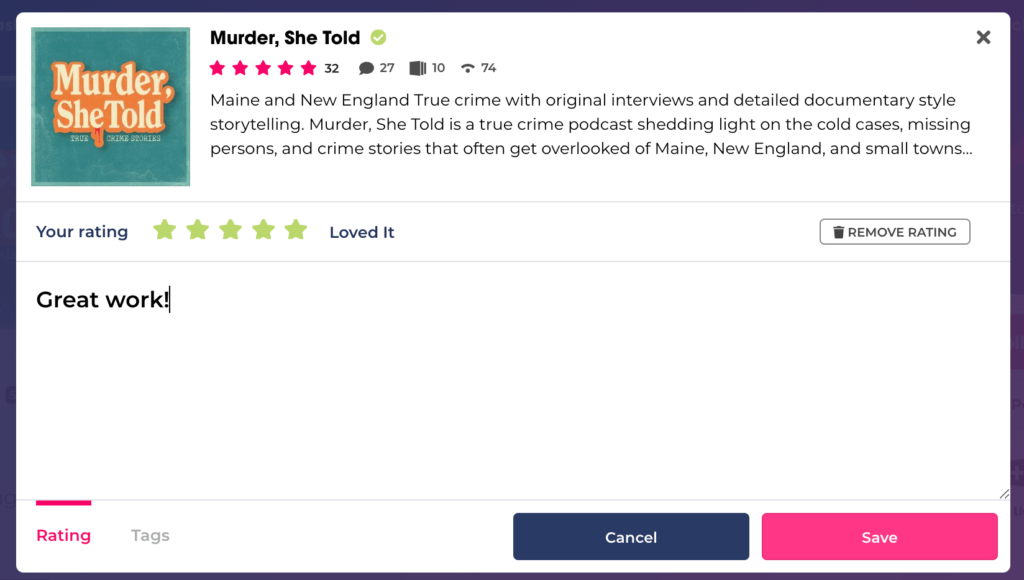 Podcast Creators
Psst… and if you're a podcast creator, make sure to claim your podcast so you can respond to reviews, and Podchaser will double the donations!
Here's how to do that:
From the Podchaser homepage, select Tools > Manage My Podcast

Click 'Claim A Podcast'

Search for your podcast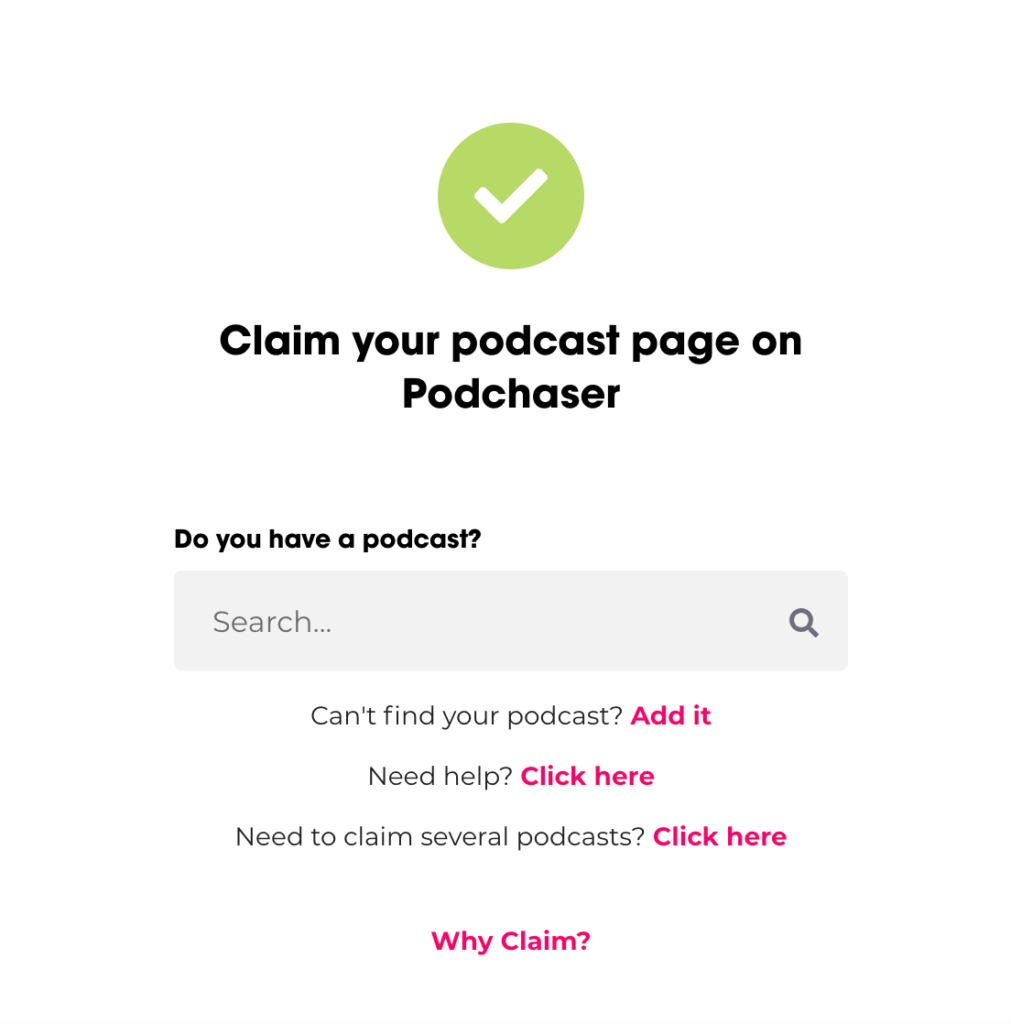 Follow the instructions on screen – you can verify by temporarily pasting a code into your show notes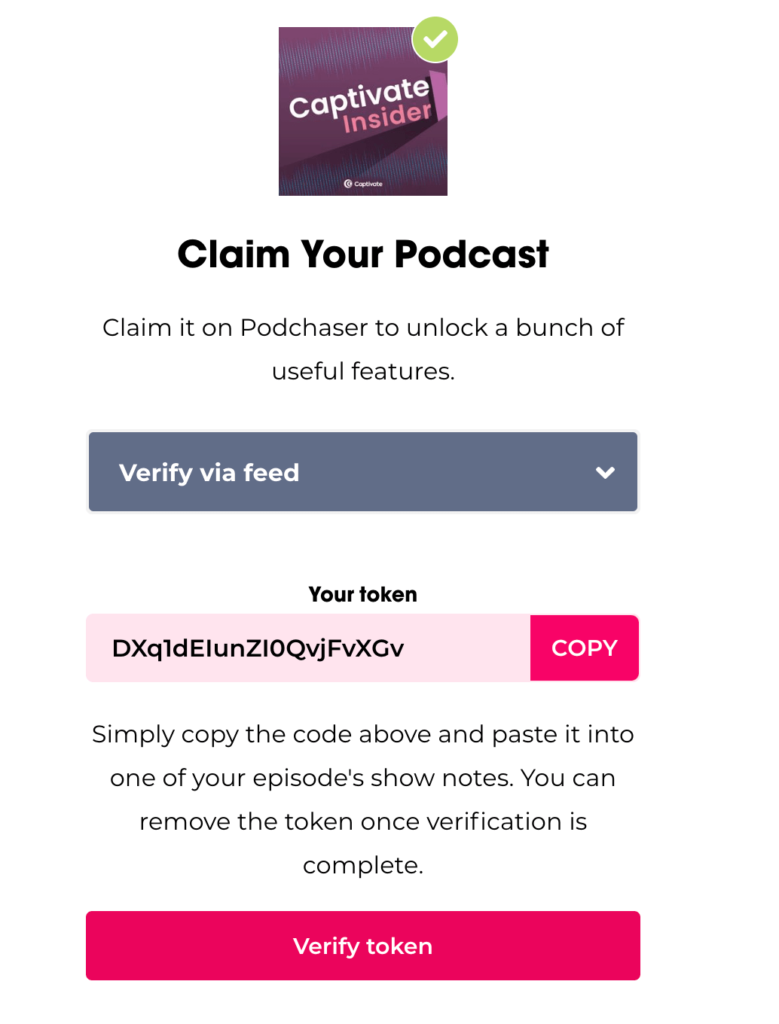 All done! You've claimed your podcast

To reply, just hit 'Reply' on any of your reviews

7. Then just type out your message and click submit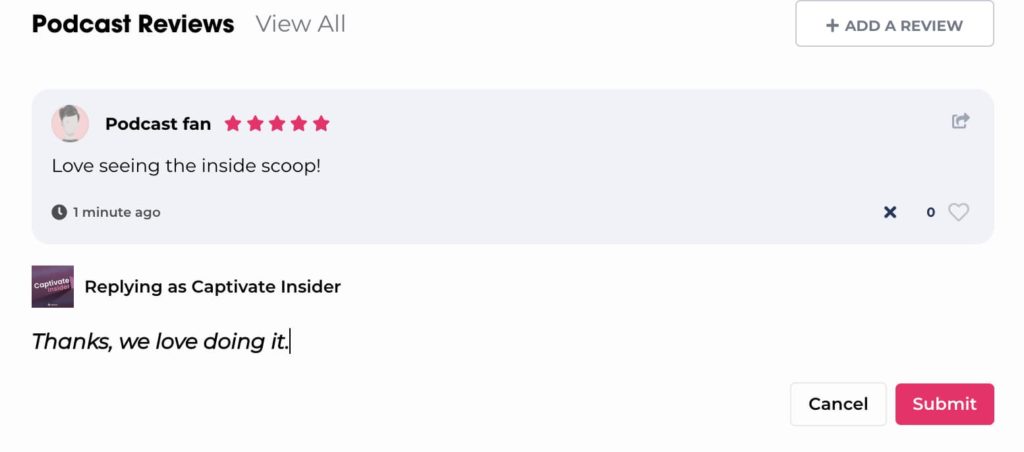 How is Captivate getting involved this year?
As previously mentioned, we are matching all donations through #Reviews4Good made on Captivate hosted podcasts, up to a value of $1000.
It's a win-win. Share the love with your podcasters, let them know what you think of their podcast and at the same time raise money for #ChefsForUkraine.
"We're absolutely thrilled to be part of this amazing initiative once again. It's such an important cause, and we couldn't miss the chance to do our small bit for those who need it most. Please sign in to Podchaser and rate as many podcasts as you can!"

Mark Asquith – Captivate Co-Founder
Here are some examples of Captivate hosted podcasts on Podchaser: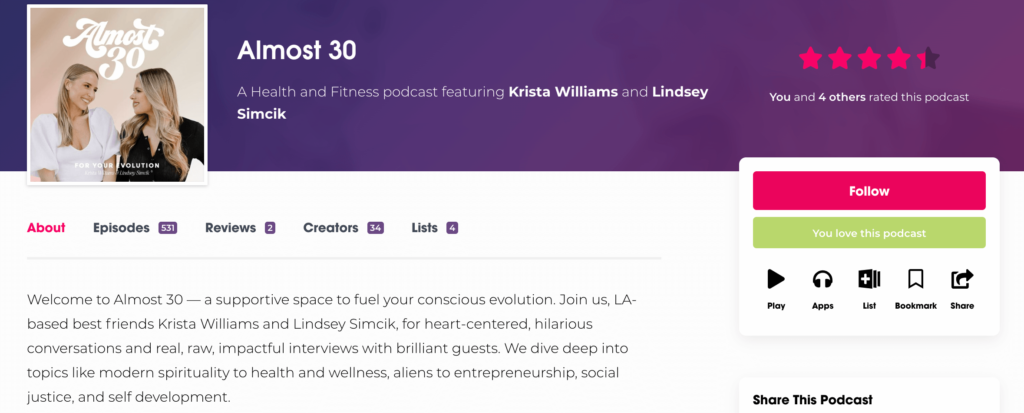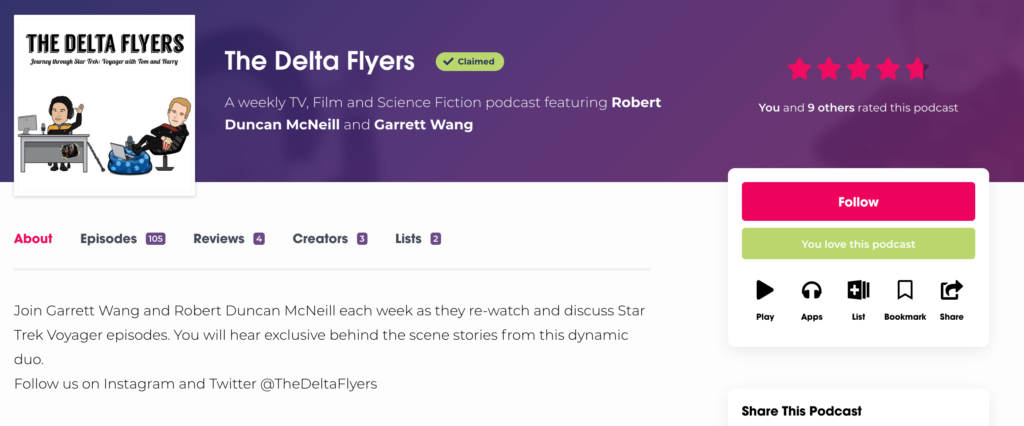 Who is Podchaser?
Podchaser is a database website filled with information on podcasts and podcast creators. Those that listen to podcasts can create an account for free and leave reviews on their favourite (or not so favourite!) podcasts.
Those that create podcasts can also create an account, have a profile/bio that is visible to the public, respond to reviews and interact with their listeners and fans.
The platform was created in 2016 by a group of podcast enthusiasts who met on Reddit. The goal? To create an independent podcast database with no affiliation to any platform or host.
Over time it's grown into the platform for podcast reviews, and is a super positive space where podcasters can tangibly see the joy all their hard work brings to listeners across the world.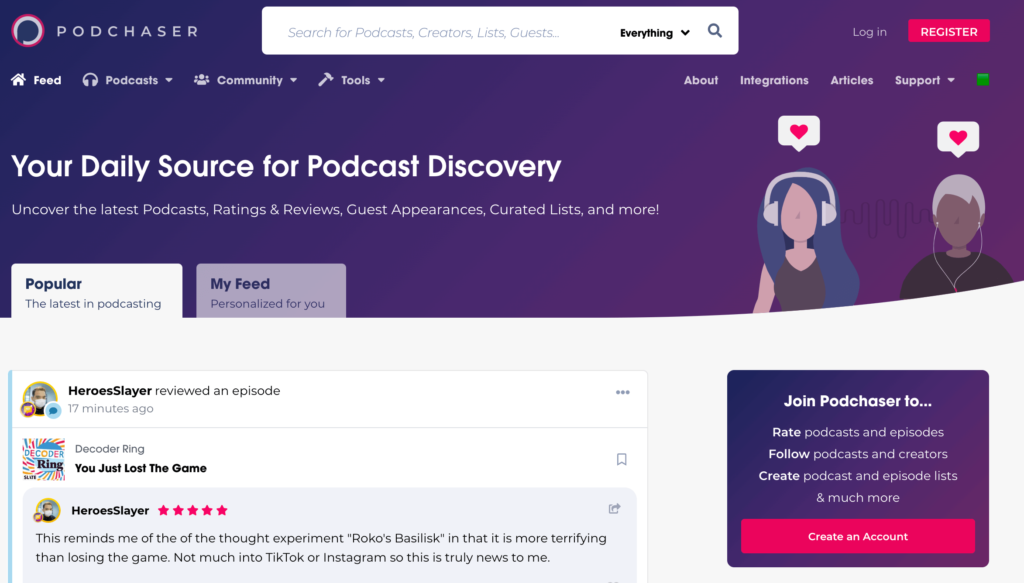 So what are you waiting for? Get yourself signed up on Podchaser for free (if you aren't already of course), and get reviewing podcasts – it's really as simple as that. Such an easy way to raise money for such a good cause.
Who is World Central Kitchen?
World Central Kitchen, founded in 2010, is a not-for-profit organization striving to distribute meals in the wake of natural disasters and conflict. They first prepared food for survivors of the Haitian earthquakes in 2010.
The organization was founded by Chef José Andrés, who has been on the front lines serving hot meals since Haiti – it's his personal mission to spread comfort and warmth to those in need.
Andrés and his team have also been there for people during hurricane Maria in Puerto Rico, the bushfires in Australia, tornadoes in Kentucky and the tens of millions struggling throughout the Covid pandemic.
Alongside the current #ChefsForUkraine initiatives, World Central Kitchen is responding right now to as many crises as their resources will allow, aiming to help the maximum number of people they can.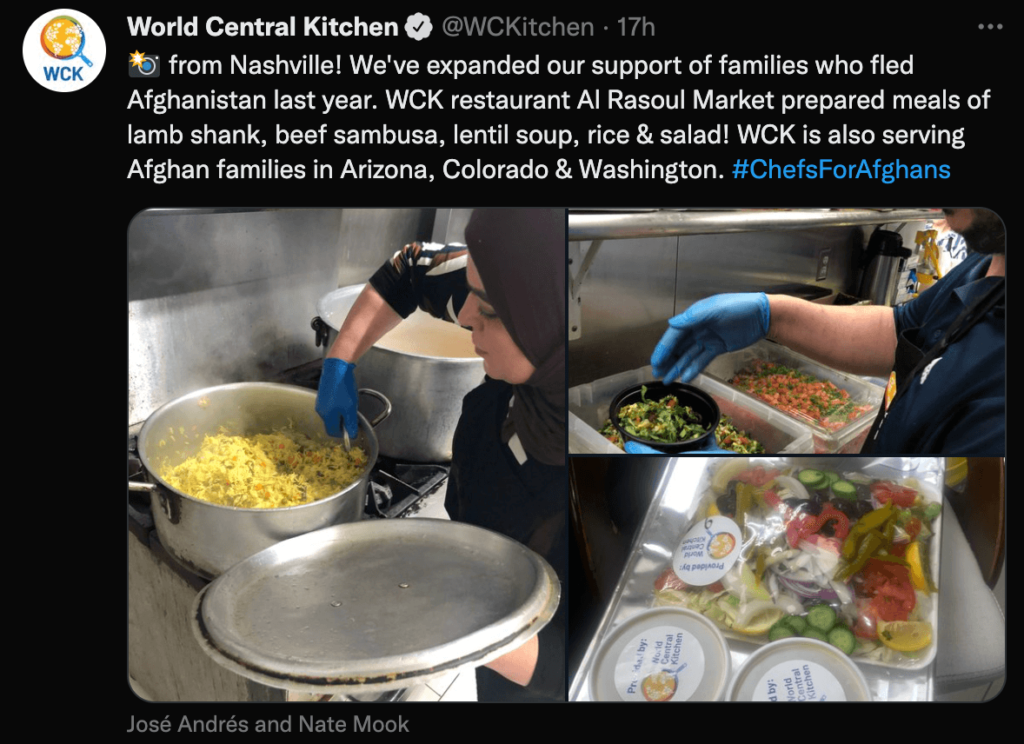 To date, they've delivered over 70 million meals.
What did Podchasers #Reviews4Good 2021 initiative support last year?
Last year, #Reviews4Good was in support of Meals On Wheels America, delivering a nourishing meal, as well as some much needed support and human contact to those isolated by the mandated Covid lockdowns across the US.

The main focus was the elderly generation, as many were stuck inside due to the tight Covid restrictions put in place to stop the spread of the virus. Many had been stuck without any human contact for weeks, but with the help of podcasters and podcast listeners, Podchaser donated money to an organization that delivered both warm meals and friendly faces.
Final thoughts
#ChefsForUkraine is a powerful and important initiative. Chef José and the World Central Kitchen are helping those who need it most. Working at a 24-hour pedestrian border crossing in southern Poland, World Central Kitchen serves hot, fresh and nourishing meals to families who are fleeing conflict. They have since expanded efforts and also serve people across the region in Romania, Moldova and Hungary.
World Central Kitchen also partners with restaurants inside Ukraine to get food and nourishment to those who need it.
#Reviews4Good is a great and easy way to help by Podchaser. It makes doing your bit so easy. You can be part of an important charitable effort and support those who need it. You can directly influence donations made by Podchaser, just by spreading positivity with your favourite podcasters.
What are you waiting for? Get over to Podchaser now and do your part.