A quick, reliable and easy way to move podcast hosts with no loss of episodes or listeners.
Hey, I'm Mark, co-founder of Captivate.
I've produced over 1,100 podcast episodes since 2013.  Since then, I have been trying to find a podcast host that makes it easier to consistently grow an audience and where I feel like more than just a recurring payment.
After using all of the "usual" hosts, I couldn't find anything. So, we created Captivate and since then, have helped thousands of podcasts just like yours across the world to grow.
We treat you like more than just a set of payment details and actively help you to grow your podcast through our weekly feature releases, community and personal support.
We know you care about your podcast and I'm excited to help you to grow.
Keep all of your listeners in all of these apps, and more!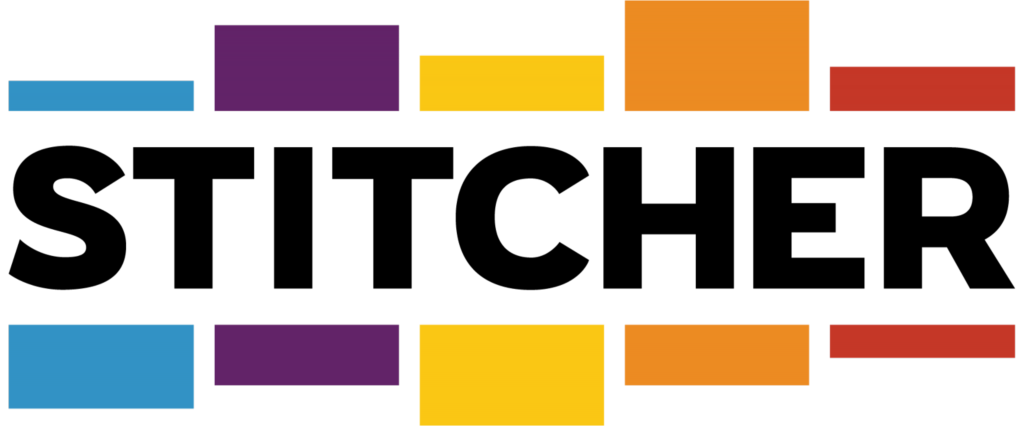 All of your subscribers will stick around in other places like Overcast, PocketCasts and every other podcast app, too.
Why move from your current host?
Lots of podcasters move all of the shows to Captivate to take advantage of hosting multiple shows under one login, for one cost. It helps to save money and speed up your workflow!
The most useful podcasting interface on the planet, with the most thoughtful growth features included
Wherever you podcast from, Captivate makes it easy on any device.
We designed Captivate's interface to be easy-to-understand and by putting the most powerful podcasting tools right there at your fingertips.
Access what you need, when you need it without the confusion and frustration associated with many host interfaces.
Want Captivate to do something just for you?
We release new upgrades every Thursday, so just ask and we'll get right on it with you!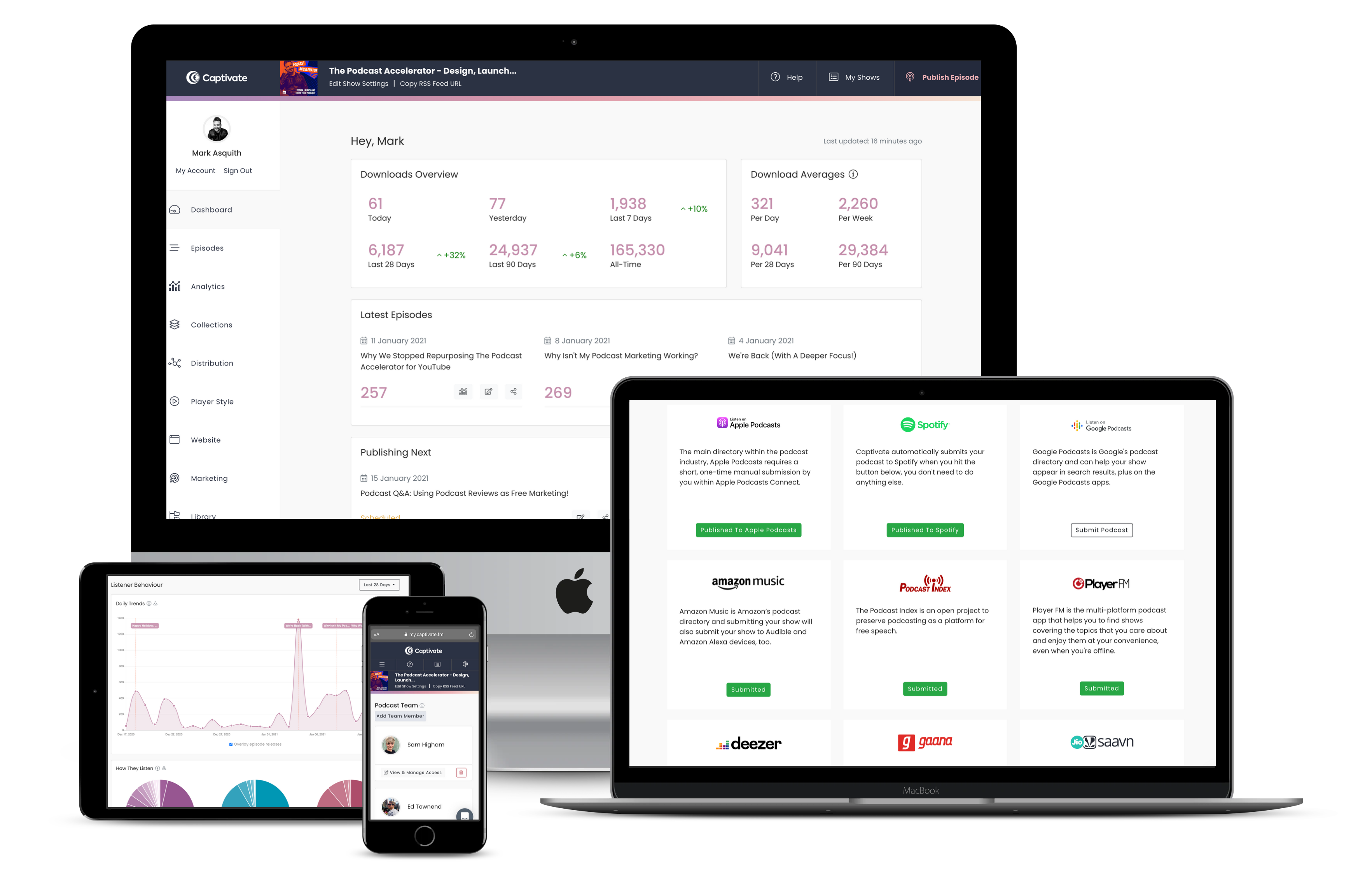 Your own podcast brand,
wherever you choose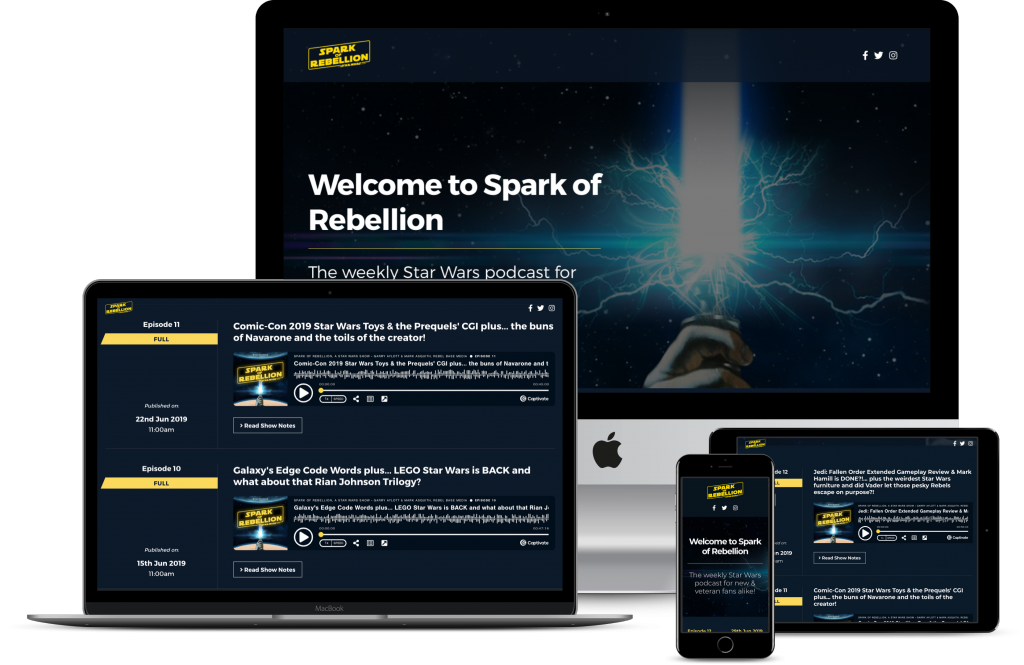 Run your own .com website? Embed with simplicity and speed!
Work with WordPress? Captivate Sync keeps your site up-to-date automatically and fits right in with your current theme!
No website yet? Create your own podcast home in minutes with the free Captivate Sites website builder, compatible with any device and email capture platform.


A podcast player that helps to build your audience, right away
Embeddable podcast player with the single, latest episode, show-level and custom collection options that make embedding your show anywhere easy and quick.
Works with SquareSpace, Wix and any WordPress theme!
Embeds directly to Twitter for instant playback.
Instantly designs itself based on your cover-art design, yet fully customizable!
Measures where listeners drop-off from listening and more!
Create custom-curated playlists and collections for embedding anywhere. Perfect for grouping related content!
Grow your audience with in-built calls to action, listener donation support and more!
Every Captivate podcaster can also create private podcasts for members, paying listeners and more - perfect for patrons, supporters and bonus content!
Moving an iconic pop culture brand to Captivate

Jamie Anderson, the producer of The Gerry Anderson Podcast and son of legendary TV & film producer Gerry Anderson, reached out to Captivate to help with breaking the growth plateau of the show - here's what Jamie said when we asked him why:
"The show was doing ok, but I wasn't happy with the tough interface and lack of personal support from my previous podcast host so I began to research what else was available. When I found Captivate, the team was so responsive and the platform so focussed on audience growth that I knew I'd found the perfect new home for the show.
The move to Captivate was really quick and easy. All of our listeners stuck around and the support team were really helpful in reassuring me throughout the process.
Since the move, we've smashed the growth plateau and also launched a star-studded new audio drama called 'First Action Bureau' with huge personal support from Mark & the Captivate team!".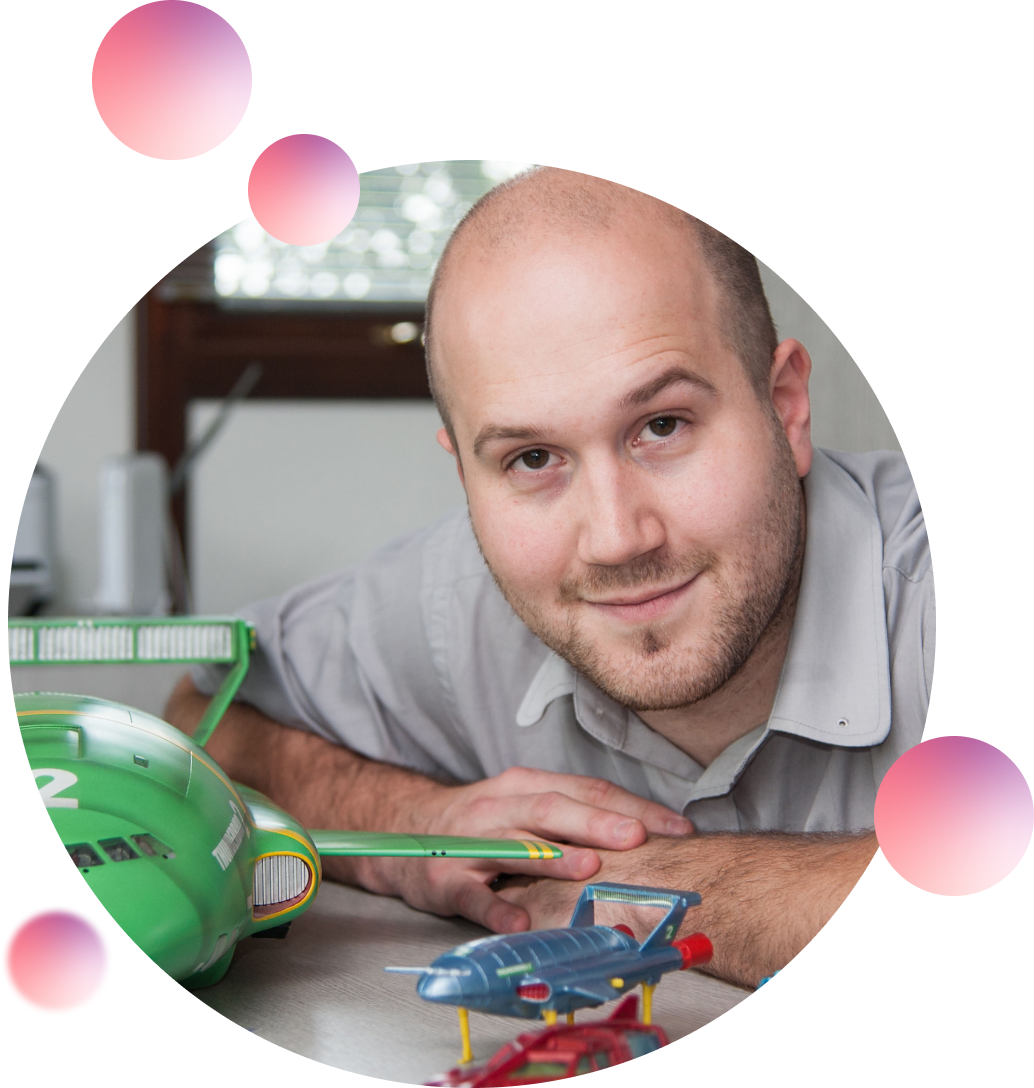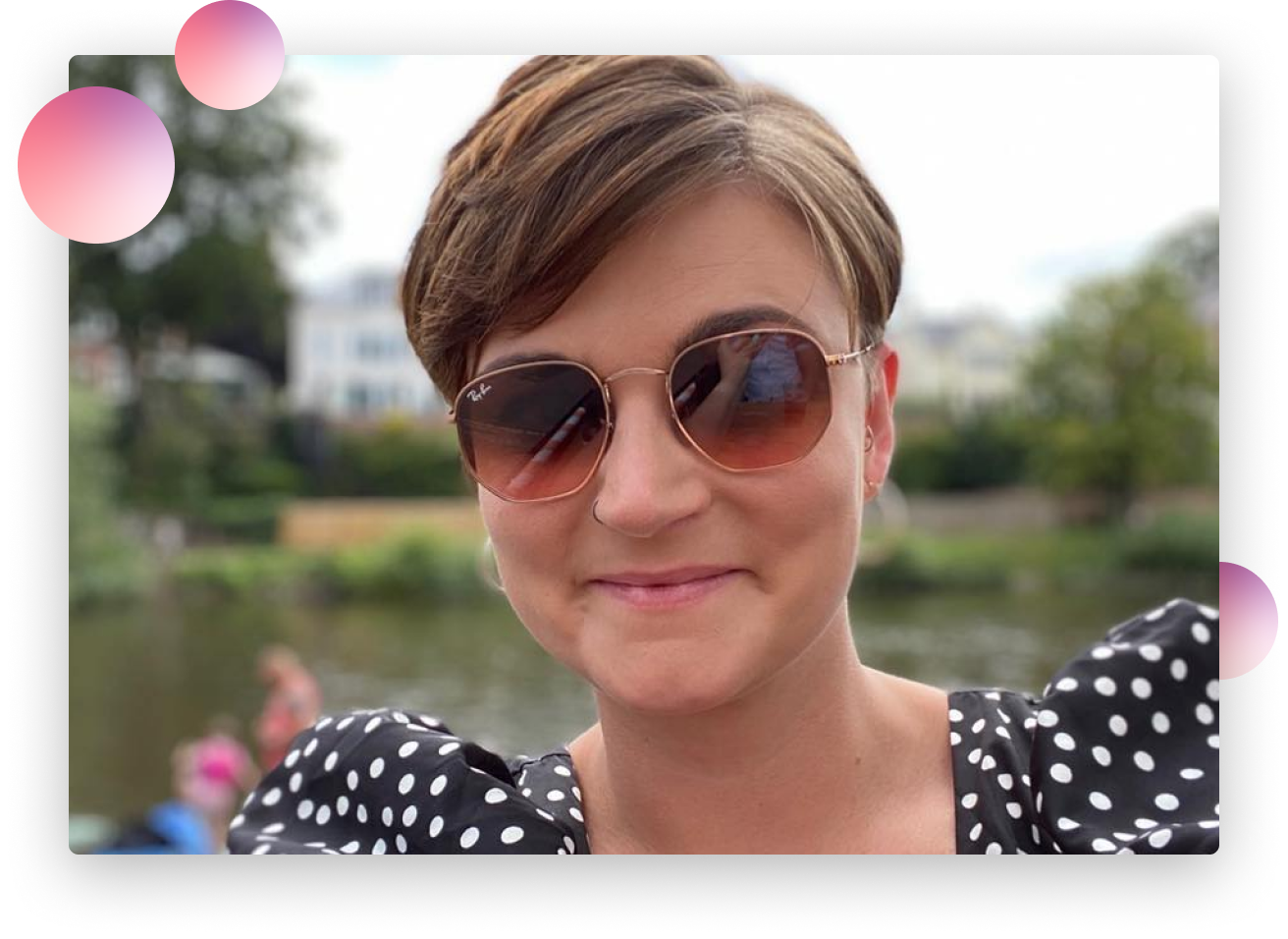 This is Sam.
Sam is the head of our international podcaster support team and will make sure we're there every time you need us.
Full use of Captivate, no features held back! Why not test your podcast import today?
Create unlimited podcasts, unlimited shows or bring all of your existing shows under one roof, for one cost!
Complete, personal support from Sam and our friendly global team.
Access to our private podcasting education Facebook group and live, deep-dive podcast growth Q&A sessions.
Brand new podcast-growth features released every Thursday!
Need to contact your old host about your 301 redirects? We'll help you with that if you need a hand.
No obligation to stay, at all!
Includes:
Up to 30,000 downloads/month
Unlimited Podcasts
Unlimited Uploads/Storage
Extensive Distribution List
Includes:
Up to 150,000 downloads/month
Unlimited Podcasts
Unlimited Uploads/Storage
Extensive Distribution List
Includes:
Up to 300,000 downloads/month
Unlimited Podcasts
Unlimited Uploads/Storage
Extensive Distribution List
For Custom Plans or need over 300,000 downloads per month, please email [email protected] who can help.
For Custom Plans or need over 300,000 downloads per month, please email [email protected] who can help.
Grow your podcast with live deep-dive podcast marketing mastermind sessions!
Growing your podcast is something that we can help with more than just hosting your show and giving you analytics.
That why all Captivate podcasters get access to a free, private group for safe sharing, feedback and invitations to podcast growth mastermind Q&A sessions where the team digs deep into podcasting questions from you, personally.
We're marketers, it's our background, so why not take advantage of that and pick our brains, use our content and learn from our marketing team for free as part of your Captivate access?
Captivate is more than a host. It's a community of podcasters that help each other to learn, grow and succeed.