Tired of NEVER launching your podcast?
FREE PODCAST LAUNCH CRIB SHEET, TEMPLATES AND LIVE COACHING
Learn how to launch a

podcast with this simple, easy and fully-guided crib sheet
Work through the entire process at your own pace, with extra resources, support and live coaching on hand to help whenever you need it
Get editable templates, foolproof checklists and
tried-and-true recommendations for the best podcasting resources without the leg work
Grab your podcast launch crib sheet
LEARN HOW TO LAUNCH A PODCAST FOR FREE BY ENTERING YOUR EMAIL BELOW (WE WILL NEVER SPAM YOU) 👍
Note: by downloading this cribsheet you consent to us sending you other podcast educational emails. We never, ever spam you and never pass your data on.
Want to know how to launch a podcast the right way?
Inside the crib sheet, you'll find:
Over 5 hours of video and written tutorials for starting your own podcast. Follow along with each section at a pace that suits you!
Editable templates and checklists to help you put your plans into action. This crib sheet is all about doing, not just talking about it!
Our personal recommendations for equipment, tech and resources, so you can make informed decisions quickly.
Free access to expert and peer support whenever you need it with weekly live office hours and a huge Facebook community.
Download the Podcast Launch Accelerator crib sheet to unlock even more free resources!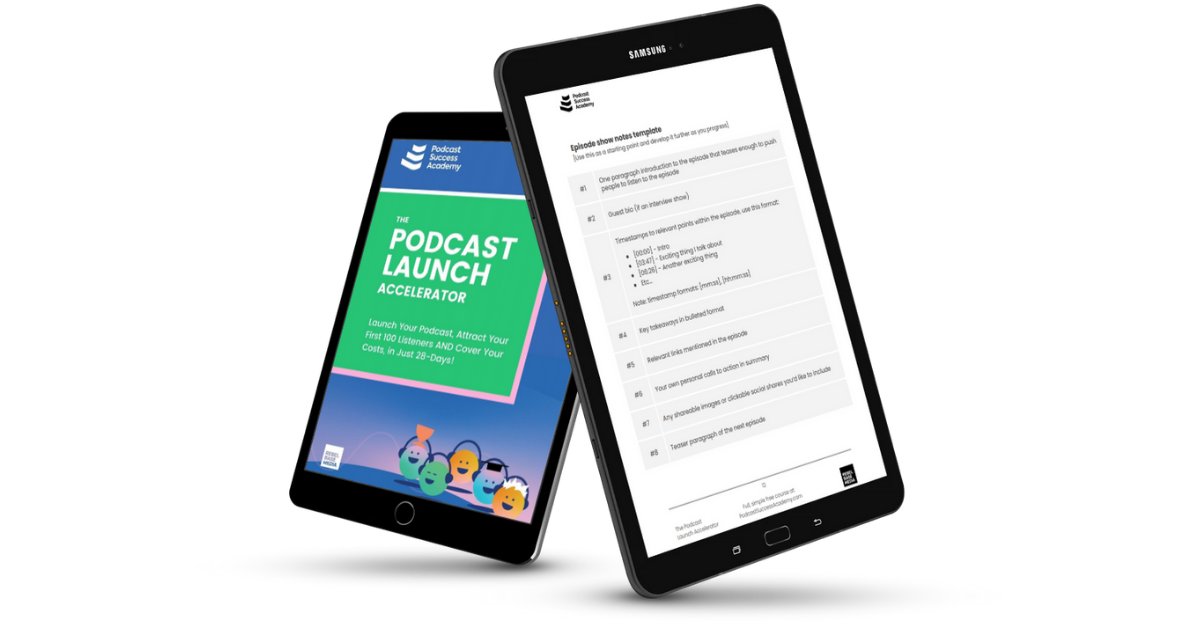 What you'll get from the crib sheet
Inside your 30-page crib sheet, you'll find:
Our entire podcast launch process broken down into 5 manageable bite-sized phases 
Instant, actionable guidance on show formats, what to talk about and what kind of equipment you really need
Ready-to-use templates, exercises, checklists and recommendations for the best podcast equipment
An oven-ready, two-stage podcast launch checklist that sets your show up for growth from day one
FREE DOWNLOAD
Simple PDF format and
ready to use right away!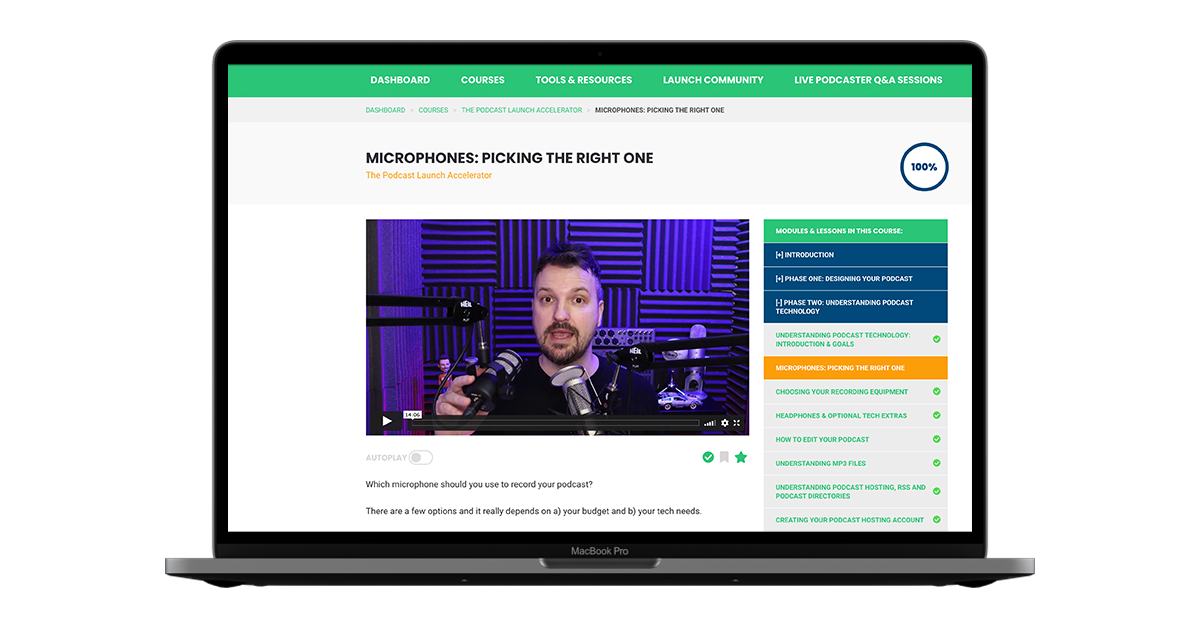 Get even more support for free!
Join our free Podcast Launch Accelerator course for:
5+ hours of one-on-one video coaching for extra detail and guidance on everything covered in the crib sheet
Free, exclusive, Academy-only content including
in-depth lessons on podcast analytics and monetization
Overcome the four common challenges that stop every new podcaster from ever starting their podcast
Keep your launch on track and get hands-on support from the team and our community of podcasters
FREE PODCAST LAUNCH COURSE
Follow along with your crib sheet
for expert advice and coaching!
I'm Mark, and I have 1,100 podcast episodes under my belt.
Some people call me "That British Podcast Guy" because, well, I live podcasting every day as CEO & co-founder of Rebel Base Media, a podcast tech and strategy company that owns podcast hosting platform Captivate.fm, Poductivity, Podcast Websites and Podcast Success Academy.
I've created this crib sheet to share the podcast launch knowledge that no-one else is teaching podcasters like you. It's stuff I've learned in podcasting and with podcasters every day, that has worked for me personally, and that people all over the world trust me to educate on.
I run a podcast hosting company and work in podcasting every single day, so this is what I do. Maybe podcasting will be what you do, too?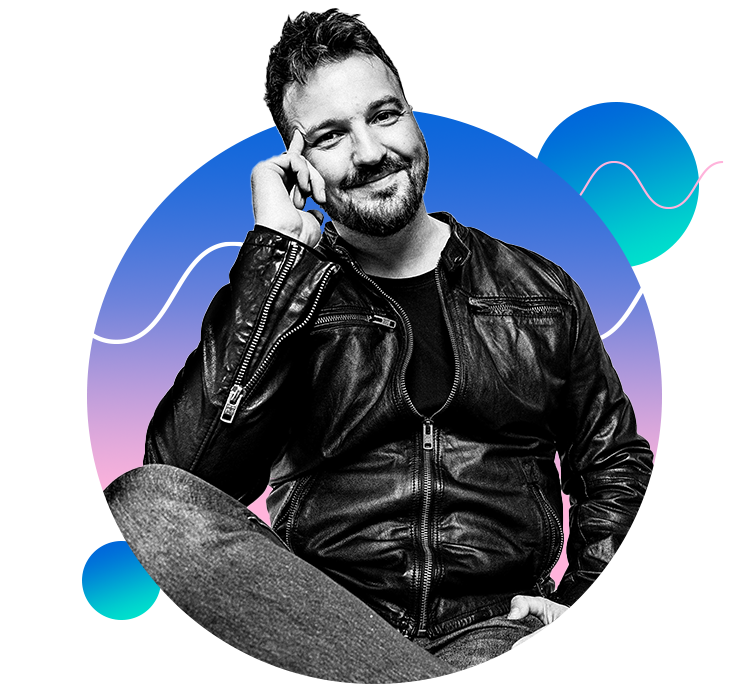 Get your free crib sheet right here!
IT TAKES JUST A FEW SECONDS, AND WE NEVER SPAM YOU 👍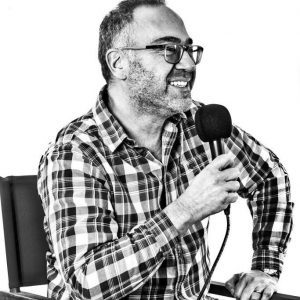 "Mark guided me through the entire process from total novice to launching my very own professionally branded and now a highly regarded podcast, Your London Legacy, which is growing even as we speak and being listened to around the world.
Without Mark's deep insight into the complex and competitive world of podcasting, which has many moving parts, I'd still be a wannabe podcaster. Instead, I am now founder and host and I'm loving it. Thanks, Mark for all of your advice and support every step of the way."
Steve Lazarus
Your London Legacy
This is definitely one of the best free resources I've seen for new podcasters. I'm still referring to it, a few weeks after my first ever podcast launch. Thanks for the great resource!

— @rashmir (@rashmir) March 29, 2021
Brought to you by Rebel Base Media, creators of: