Growth & Simplicity,
Built-In
Created for
independent podcasters
Designed from day-one to help you to focus on audience growth & the expansion of your audio influence.
Build your perfect
podcasting team
Highlight your amazing team, from your editor to your publisher and focus on the perfect workflow for your show.
Clean, simple and
easy-to-use
Captivate has been planned out from the start by podcasters, tested by podcasters and made easy for you - no more frustration with your podcast interface!
Industry leading,
personal support
We're known for the personal, timely support that we brought to the podcast industry with Podcast Websites in 2014. Captivate is no different: with 24/7 support during the week and dedicated weekend hours, we'll never make you feel silly and we'll always be here.
Flexible podcasting
with no contracts
Worried about the committment? Don't be, we understand that you may be trying podcasting for the first time, so we give you the flexibility that you need.
Move your podcast to
Captivate, for free!
Already podcasting and want to move to Captivate? That won't cost you a penny, takes just moments and our team works through it with you!
A Beautifully Intelligent Podcast Player
Simply Smart,
Infinitely Customizable
Auto-configured based on your podcast cover art and infinitely changeable to perfectly represent your audio brand.
Easy Promotion with
Calls To Action, Built-In
Got a merch store? No problem! Link to it directly from your podcast player. Promoting your email list? Yup, we have you covered.
Your Brand,
Perfect Everywhere
Designed to work beautifully on every device from laptop to phone, each layout has been crafted for that device.
Embed Anywhere
And Everywhere
Quick, simple and easy-to-use on your website, external sites and social media profiles.
Maximum Exposure
Includes links to all of the major podcast directories automatically so that your listeners can easily subscribe.
Completely In-Sync
Synchronized instantly to your website with our simple WordPress plugin, Captivate Sync.
CAPTIVATE SITES
The Perfect Place To Build The Home Of Your Podcast
Not quite ready to dive into a heavy website yet? Maybe you're dipping your toe into the podcasting waters?
That doesn't mean your show shouldn't look great online! With Captivate Sites™ your show looks stunning from day one, on any device!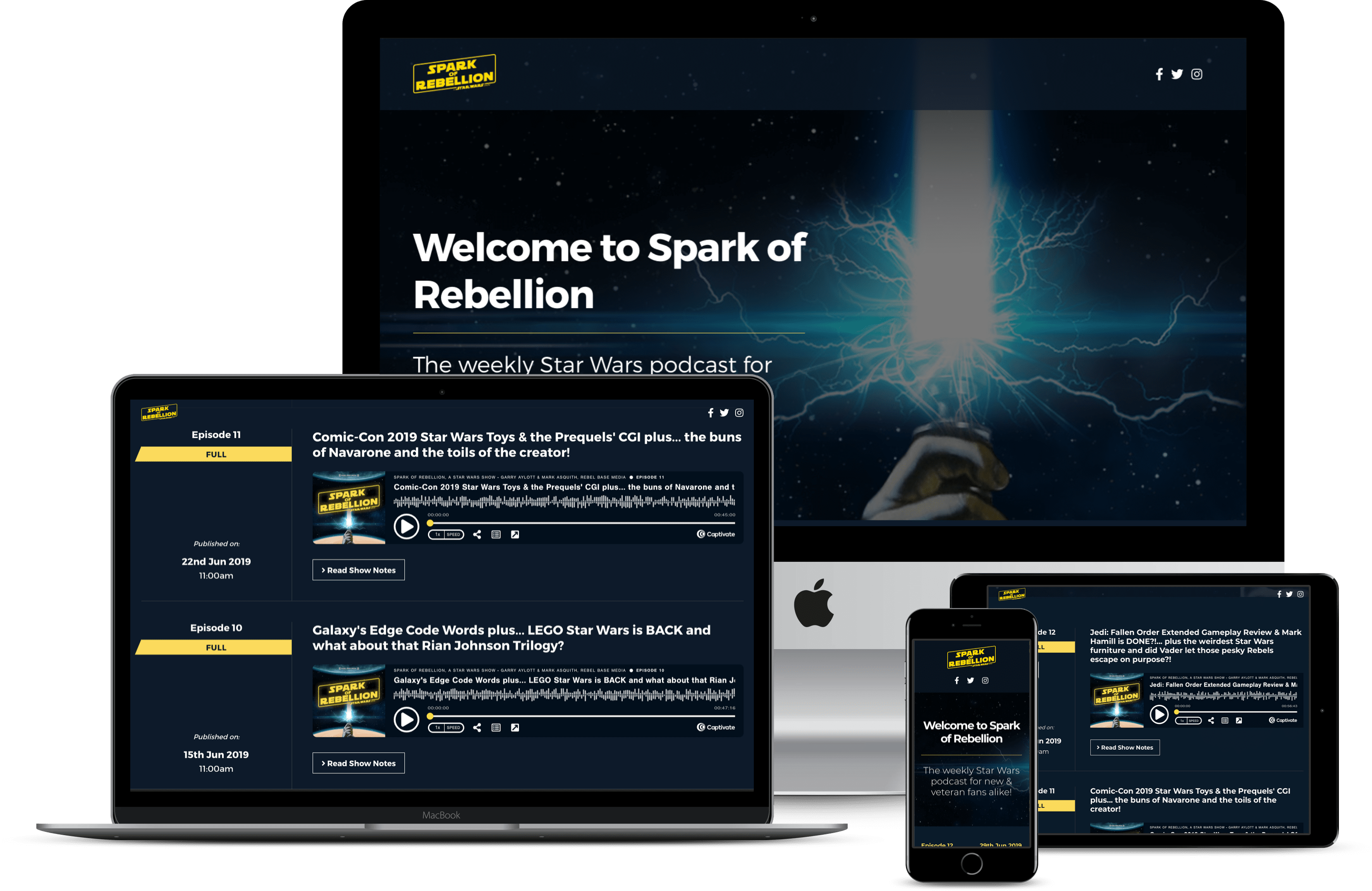 Your Audio Brand, In Sync On Your Own Website.
A little more seasoned or run your own WordPress website? Or maybe you use our Podcast Websites managed WordPress platform?
Manage your show from your website or your Captivate account, remain in sync and auto-publish new episodes to your WordPress website instantly to give your listeners a consistent listening experience, no matter where they are with CaptivateSync™.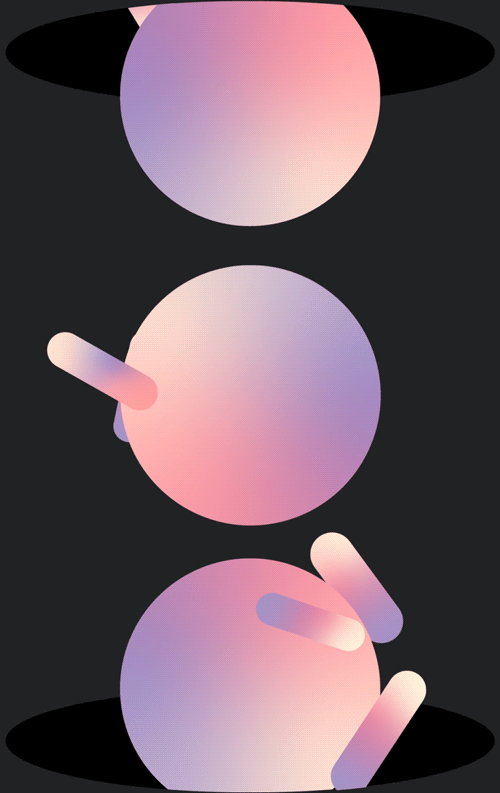 ADVANCED PODCAST ANALYTICS
IAB Certified,Easy-To-Understand Podcast Statistics
Podcasting doesn't have to be complicated yet simplicity shouldn't sacrifice usefulness.
Our podcast download statistics give you everything that you'd find with any podcast host to monitor the performance of your show, and the standard stats compliance levels that you've come to expect.
As we work further with the IAB and create even more usable intel for you, your podcast will become more insightful as the industry grows.
And there's more to come as we bring you features that will truly deliver on our promise of being the world's only growth-oriented podcast host™!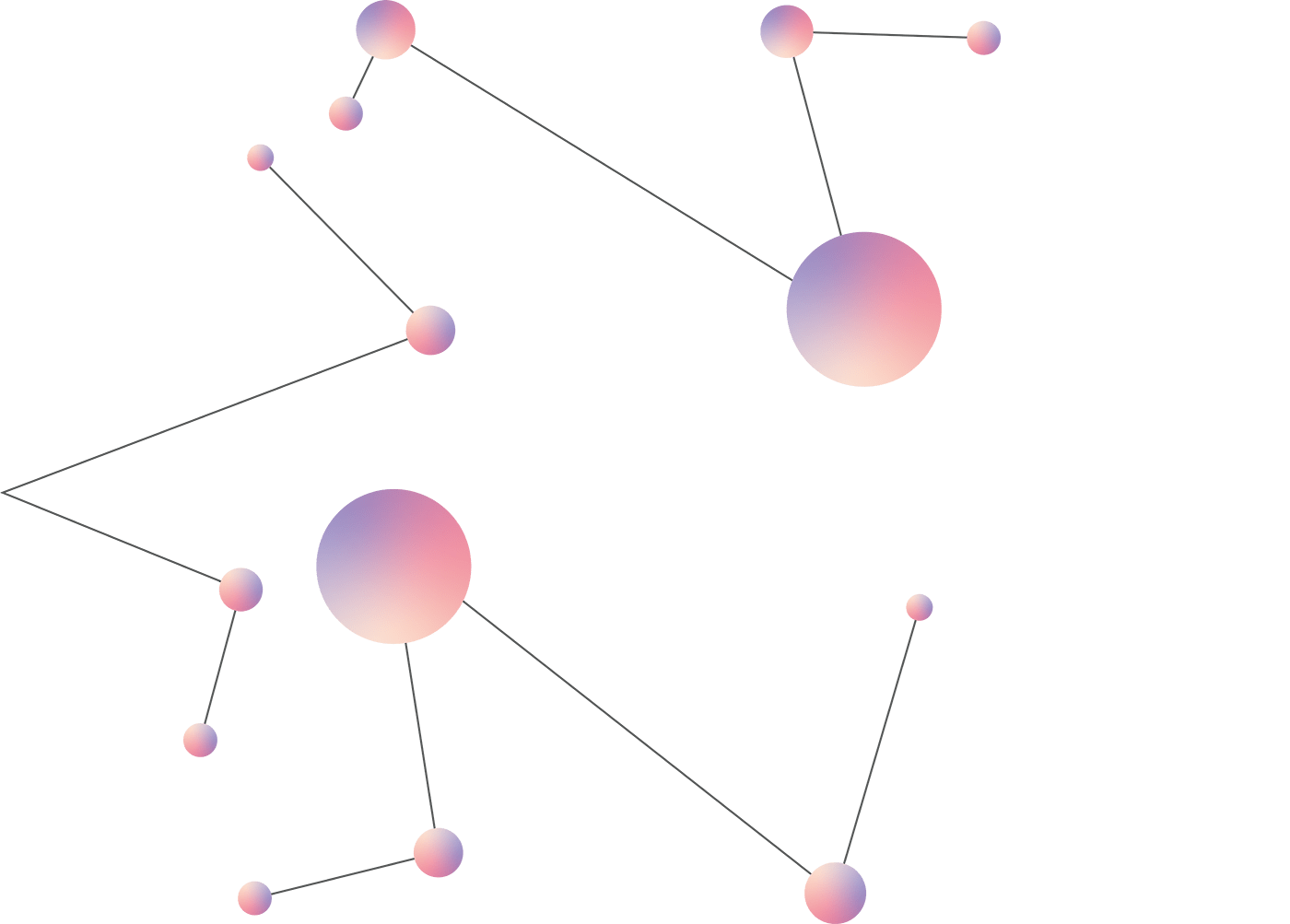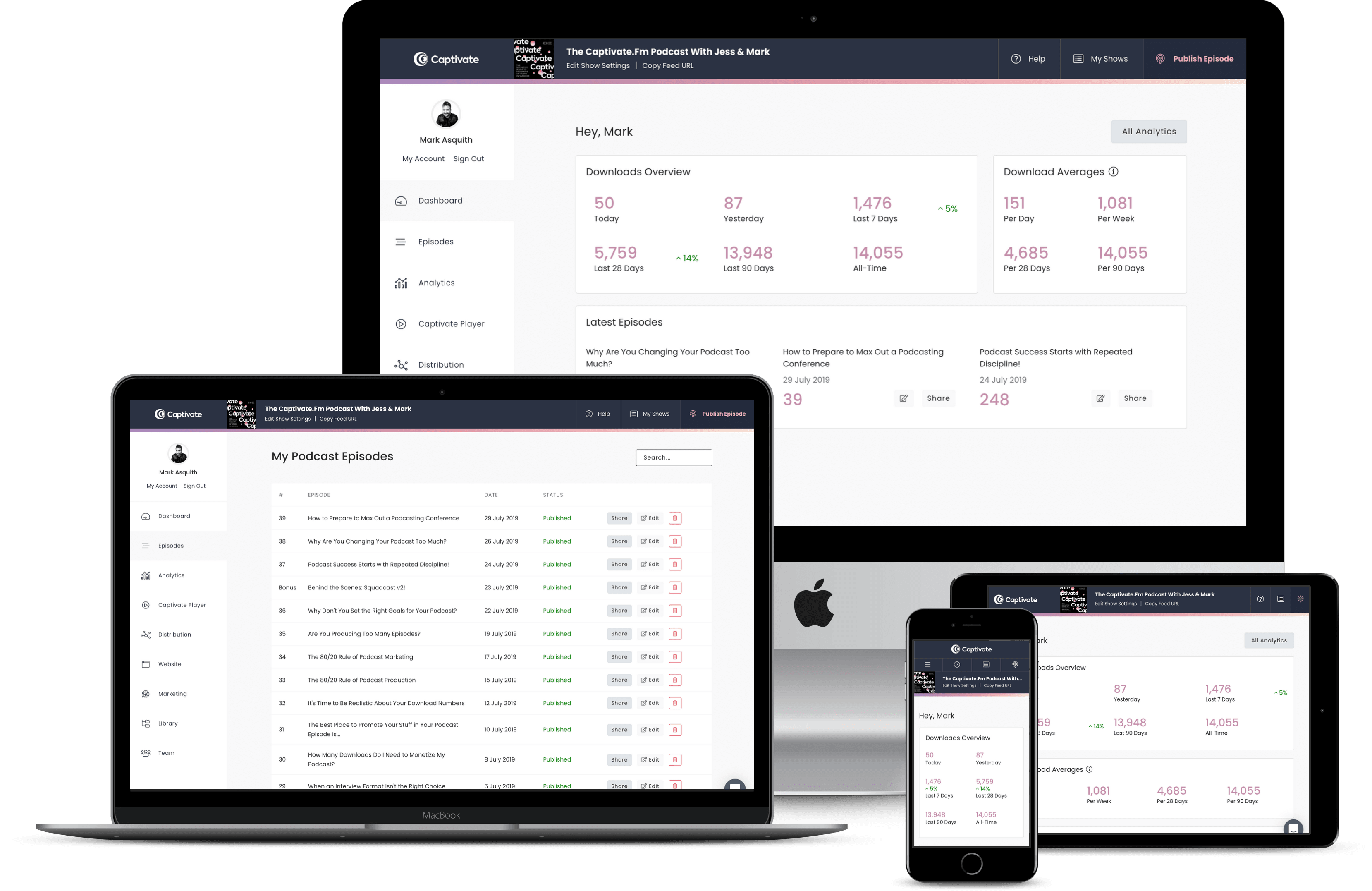 Podcast for free
with your 7-day trial*
*We don't hold any features back, start your show in minutes or import from another host completely free, quickly and easily!